User Services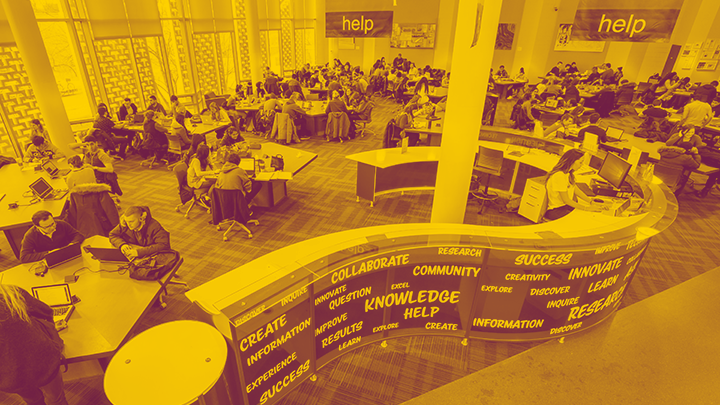 User Services
Library Accessibility Services
For students with an accommodation, Library Accessibility Services provides support through alternate format textbooks, library materials, custom courseware, lecture material, class readings, video captioning, audio transcripts and Echo 360 lecture capture captions. Did you know that AODA requires all videos be captioned? Learn more about our captioning service.
Course Reserves
We are very excited to announce a new electronic reserves service that will provide your students with seamless access to course readings. Library staff will scan your course readings, ensure copyright compliance and provide durable links to library materials all from a single access point in your A2L course shell.  Print reserves are also available at Mills and Thode.  
Ask a Librarian   
Ask a Librarian is a collaborative virtual reference service, offered in English and French, that connects students, faculty members, and researchers from participating university libraries across Ontario with real-time library and research assistance through chat.
Interlibrary Loans
We are borrowing or loaning physical items and will continue for scans of chapters or journal articles.  
Copyright
Questions? Please reach out to us copyright@mcmaster.ca or visit us online

Do you have library books at home?
You are welcome to return your books in the external book drops at Mills or Thode Library.  If you are not able to get to campus, please send us an email at library@mcmaster.ca
Recalls
Recalls have been turned on.  Check your @mcmaster.ca email for notification.
Scan a Chapter or Journal Article
Use the Scan One Chapter button in the catalogue to request a scan of a chapter from a print book or a journal article.