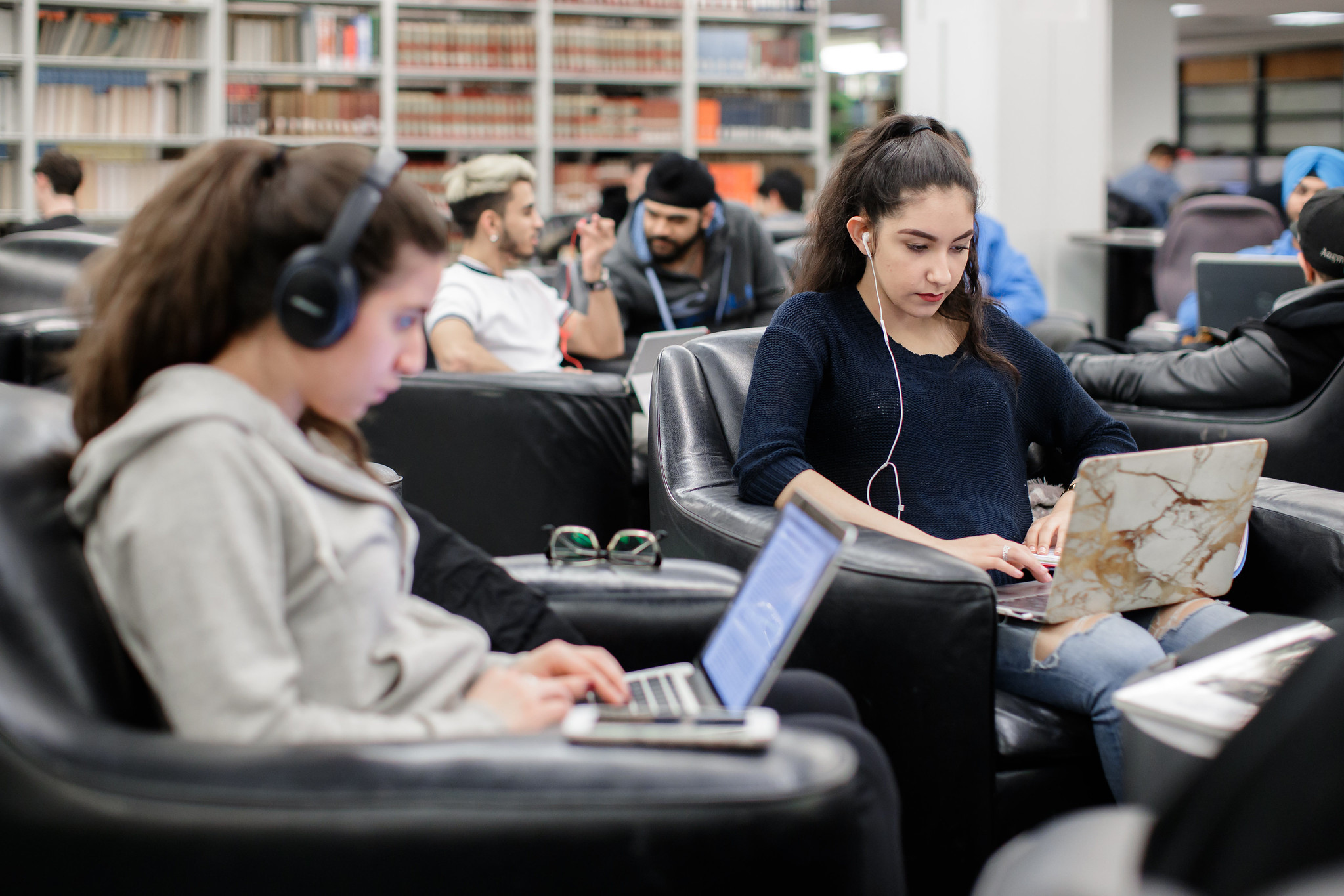 Since 2018, the Library and McMaster Campus Store have partnered on the development and creation of custom courseware.
Beginning with spring term 2021, the University Library will become the initial point of contact for developing custom courseware — a compilation of course resources available in both a digital and physical format, to better leverage existing licenses and e-reserves.
The Library and Campus Store are committed to a seamless transition, with students having continued access to these materials.
What's changing?
The Library's new eReserves service allows students to connect to their course readings with just one-click, inside their Avenue to Learn course, 24 hours a day, at no cost to the student.
Using eReserves can help instructors ensure course readings are made accessible and are copyright compliant. Course readings can easily be added or changed during the semester. Instructors will now also have access to usage statistics for the readings in each course.
Electronic Reserves (eReserves) services are a popular method for delivering course materials at many academic institutions across Canada.
Since Fall 2020, more than 70 courses have used the library's eReserves Service, supplying students access to 1,200 unique course materials via Avenue to Learn.  
How does it work?
Instructors submit a course reading list to the University Library.
Library staff find course readings, then scan chapters, provide persistent links, investigate ebook purchases or request Inter Library Loan scans on behalf of the instructor.
Library staff upload course reading materials to Avenue to Learn.
Students access these course readings (in full text) in Avenue to Learn, at no additional cost.
Can I still get course packs?
Instructors may be wondering if they can still have print or digital course packs made. The answer is yes.
Over the course of the transition, the Library will be offering three course material delivery options: eReserves, traditional printed course packs and digital course packs. Course packs will continue to be sold, as they are now, alongside other course materials. They will also be included in the university's booklist available through the Campus Store.
We will monitor the use of these delivery options to help inform future phases of this work, and it is likely that at some point course readings will only be available via eReserves.
Still have questions?
More information on eReserves and the transition of courseware to the library can be found here - https://library.mcmaster.ca/services/reserves
More information on the Campus Store course materials service can be found here - https://campusstore.mcmaster.ca/faculty-staff/faculty.html