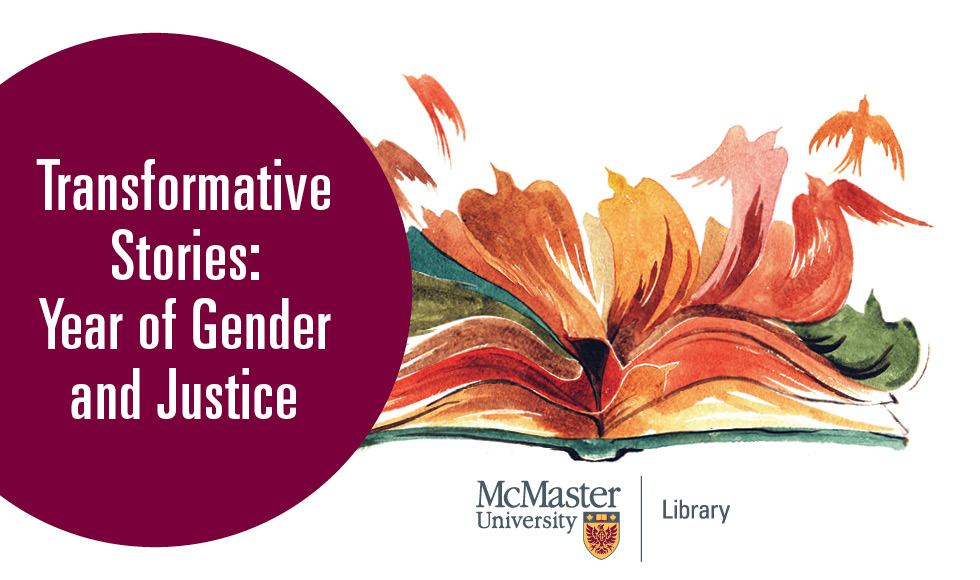 McMaster University Library is inviting the community to take part in a year of engaging programming centred around gender and justice.  
In collaboration with campus and community partners, Transformative Stories: Year of Gender and Justice will help bring attention to the library's gender and justice focused collections, resources, and expertise, as well as the related work and stories throughout McMaster and Hamilton. 
"Together, we have prepared a thoughtful series of events and displays on truly transformative stories," said Vivian Lewis, University Librarian. "It is more important than ever that we discuss gender and justice."  
Transformative Stories: Year of Gender and Justice begins in September 2023 and continues through April 2024.  
The series is led by McMaster University Library in partnership with the Department of Communication Studies and Media Arts, Department of English and Cultural Studies, Department of History, Faculty of Humanities, Gender and Social Justice Program, Health Sciences Library, McMaster Children and Youth University, McMaster Museum of Art, and community collaborator, Hamilton Public Library.  

Catherine Anderson, associate professor of linguistics and languages and director of the Gender and Social Justice Program at McMaster, is a member of the planning committee.  
"In a world that is always trying to enforce binary gender norms, it takes courage to challenge the status quo," said Anderson. "That's why it's so exciting that McMaster University Library is highlighting the transformative stories of remarkable women, girls, and 2SLGBTQ+ people who have worked and are still working to bring justice to a society built on patriarchal and colonial foundations." 
McMaster University Library regularly presents "Year of" programming to connect with campus partners, as well as to highlight the library's vital role in supporting the research, teaching, and learning mission of the university. Transformative Stories: Year of Gender and Justice follows past years of programming, including Celebrating 50 Years: The Bertrand Russell Archives in 2018 and Celebrating STEM in 2019. 
Questions? Please email the events team at McMaster University Library.  
Upcoming events and programming
Please find below a list of upcoming events for September and October. Click on each event to find out more information and to register. 
To see a full list of events, visit the Transformative Stories: Year of Gender and Justice webpage.  
September 12, 2023 
A meet-and-greet with the 2023-24 Mabel Pugh Taylor Writer in Residence Jaclyn Desforges. 
September 26, 2023 
Join us for an engaging evening featuring a reading and conversation with local author Paige Maylott, who will discuss her new book My Body is Distant. 
Featured Collection: Year of Gender and Social Justice – Coming soon 
September 2023 to April 2024 
A featured collection in Omni which includes a selection of books, journals, and databases from McMaster's collection dedicated to exploring the complexities of gender and social justice. 
Month of October 2023 
A selection of resources from McMaster University Library's physical collection celebrating and honouring the women and girls who are contributing to a more inclusive society and working to improve the lives of everyone in Canada. 
Month of October 2023 
This display will feature a captivating collection of graphic novels that discuss transformative stories in abortion, infertility, and transgender health. 
October 5, 2023 
This showcase and curators' talk will focus on women working in the printing trades and the output of woman-owned presses. 
October 17, 2023 
No matter what type of care work you're immersed in, this 75-minute webinar hosted by the Mabel Pugh Taylor Writer in Residence Jaclyn Desforges will help you weave writing into your life as a source of joy and creative expression – not just another item on your to-do list. No previous writing experience required.  
October 19, 2023 
This discussion, modelled after the Appetizers for the Mind series, will address gender identity in youth and the importance of recognizing gender-affirming care in both cis- and trans-gender youth. 
Related News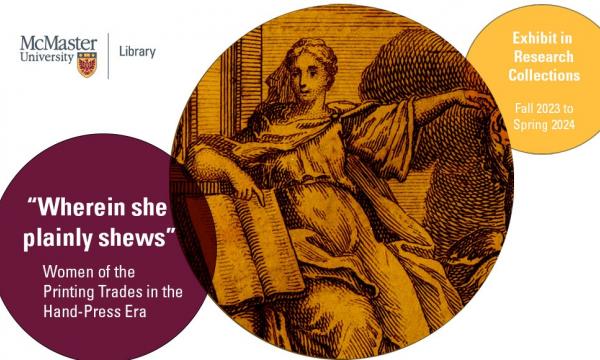 Year of Gender
New library exhibition reveals hidden history of women of the printing trades
Launching this fall, "Wherein She Plainly Shews:" Women of the Printing Trades in the Hand-Press Era will celebrate some of the many thousands of women who actively contributed to the print industry before 1800.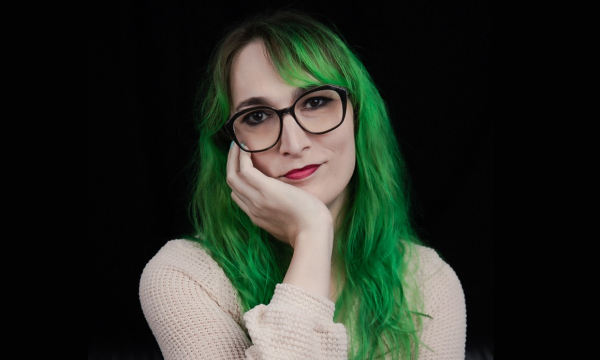 Year of Gender
McMaster writer publishes powerful memoir
Debuting this month, My Body is Distant: A Memoir follows Paige Maylott from childhood to present-day as she discovers her authentic self through virtual worlds.