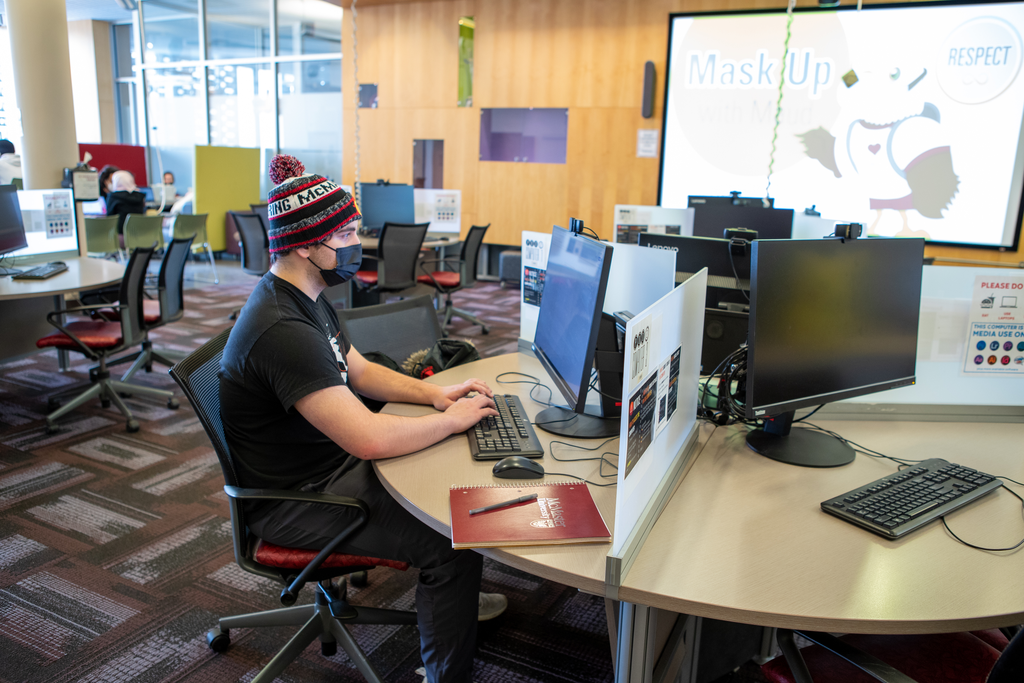 Tucked away from the hustle and bustle of the first three floors of Mills Memorial Library, a colourful multimedia workspace on the library's fourth floor is welcoming visitors for the winter term.
Lyons New Media Centre is a space for McMaster University students, faculty and staff to learn and create with media-based technology.
New this term, users of Lyons can book a time to access the media production studio and two audio recording booths, in addition to borrowing camera equipment, submitting a project for 3D printing, or dropping in to use one of a dozen media editing computers.
"Since the first day of reopening for the winter term, our audio booths are being booked," said Rhonda Moore, manager of Lyons. "Our community was obviously ready and waiting for this."
As for who's using the space, Moore noted that she sees visitors from different faculties across campus.
"We want to see students, faculty and staff from throughout McMaster using our space," said Moore. "The assumption is that when people hear 'media', they figure it's just for media students whereas we're actually here for everybody."
Those not familiar with how to use the technology at Lyons need not to worry, as Moore and her talented team are available to answer questions and provide guidance.
"We're always here to help," said Moore.
In addition to a student-run help desk located within the space, users can book a virtual consultation with one of two media specialists for support.
Users who are not actively working on a media project can access a large seating area at the back of the space for studying and relaxing.
"We're always happy to have people come visit us," said Moore. "Being up on the fourth floor we call ourselves a hidden gem of the library because people get to floor three and don't realize there's more."
To learn more about the services and support available at Lyons, visit their website or email media@mcmaster.ca.
For latest news and updates from Lyons, follow their accounts on social media @lyonsnewmedia.
Related News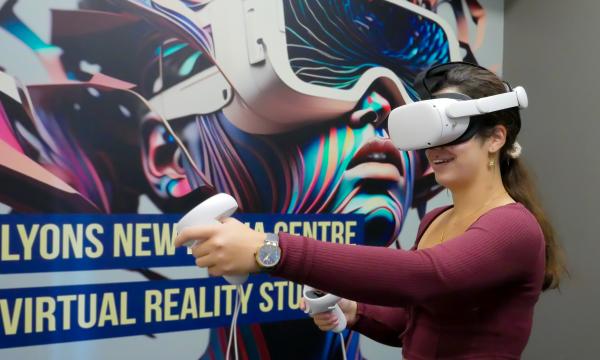 Lyons New Media Centre unveils new virtual reality room and podcast studio
The two new spaces will be available to book online by McMaster students, faculty, and staff.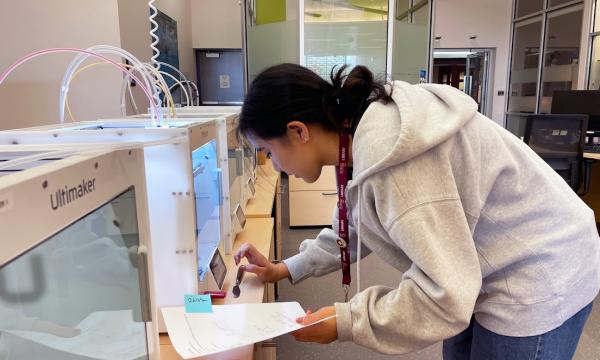 Students of summer: Meet Jeannette
Jeannette Oh shares the many reasons why she loves working at Lyons New Media Centre.