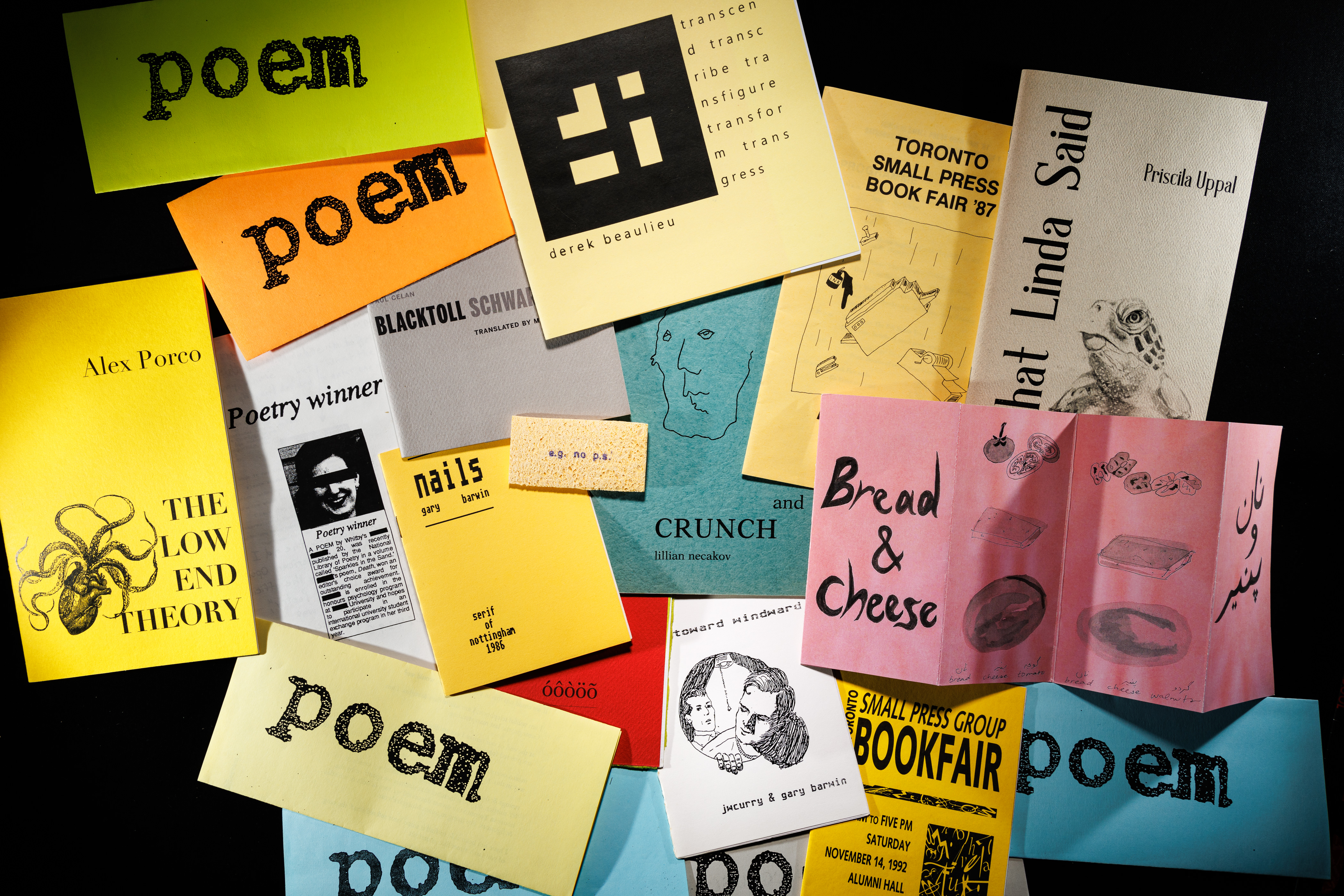 Hamilton writer, composer, and multidisciplinary artist Gary Barwin is helping to ensure the history of literary culture in Canada is celebrated and publicly available.
Barwin has donated his collection of contemporary chapbooks and other Canadian small-press publications to the William Ready Division of Archives and Research Collections at McMaster University Library.
The award-winning author is best known for his novels Yiddish for Pirates and Nothing the Same, Everything Haunted: The Ballad of Motl the Cowboy.
Barwin first visited the archives and research collections at McMaster library during his time as the 2017-18 Mabel Pugh Taylor Writer in Residence. The experience left a lasting impression.
"It was really exciting to learn that there was an institution in my community that valued the work I produced and collected," said Barwin. "I was particularly impressed by the Canadian collection of chapbooks and poetry, and I saw it as a great opportunity to be involved."
Barwin's donation features more than 500 contemporary chapbooks, predominantly from small press publishers across southern Ontario, says Gillian Dunks, archives arrangement and description librarian at McMaster library.
"What's most significant about this chapbook collection is it offers great representation from three of the major chapbook publishers in the region during the late 20th century," said Dunks. "These include above/ground press, Proper Tales Press, and Gary's own press, Serif of Nottingham Editions."
Accompanying the chapbooks are hundreds of colourful broadsides, pamphlets, postcards, periodicals, magazines, and catalogues.
Of note in the catalogue series is a collection of directories from the annual Toronto Small Press Book Fair. This includes the directory from the first fair, which was held in 1987.
"I anticipate that this array of items will be very appealing to historians and scholars who are researching Canadian print culture and the small press movement in Canada," said Dunks.
Myron Groover, archives and rare books librarian at McMaster library, says that Barwin's collection will offer valuable teaching opportunities within humanities at McMaster.
"There's a burgeoning interest on campus in book art and the processes of creating books and other published items," said Groover. "A collection like this would speak to that well."
Barwin says he hopes his donation will help chronicle the exciting history of literary culture in Canada for years to come and offer interested readers a wondrous rabbit hole of writing, publishing, and culture.
"If items like this aren't kept where they are preserved and publicly available, then the story disappears," said Barwin. "The library is a great place for this collection to be accessible continuously in the future."
Details of the Gary Barwin Collection of Chapbooks, Broadsides and Literary Periodicals can be found on the library's website.
The William Ready Division of Archives and Research Collections is open to the public.
Related News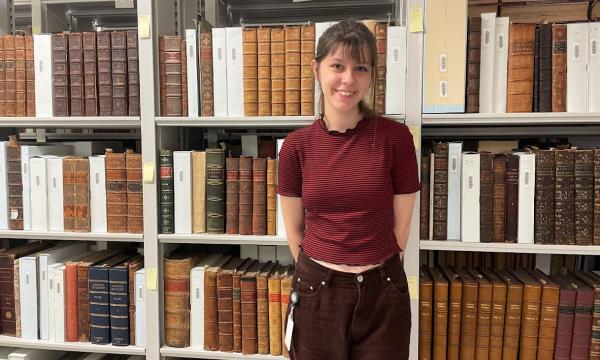 Students of summer: Meet Kate
Kate Oruc, archives and research collections assistant, shares what exciting historical material is held at McMaster.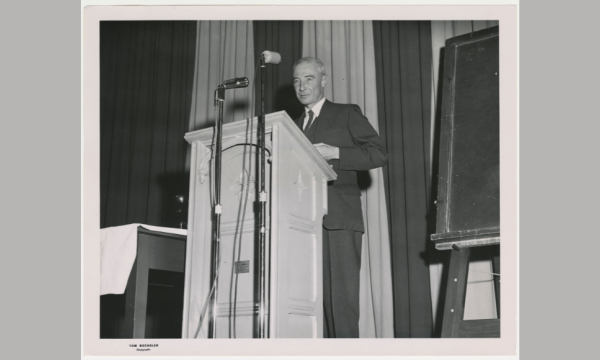 The Flying Trapeze: Oppenheimer's McMaster triple-feature
The William Ready Division of Archives and Research Collections holds photos of J. Robert Oppenheimer from his visit to McMaster in 1962.