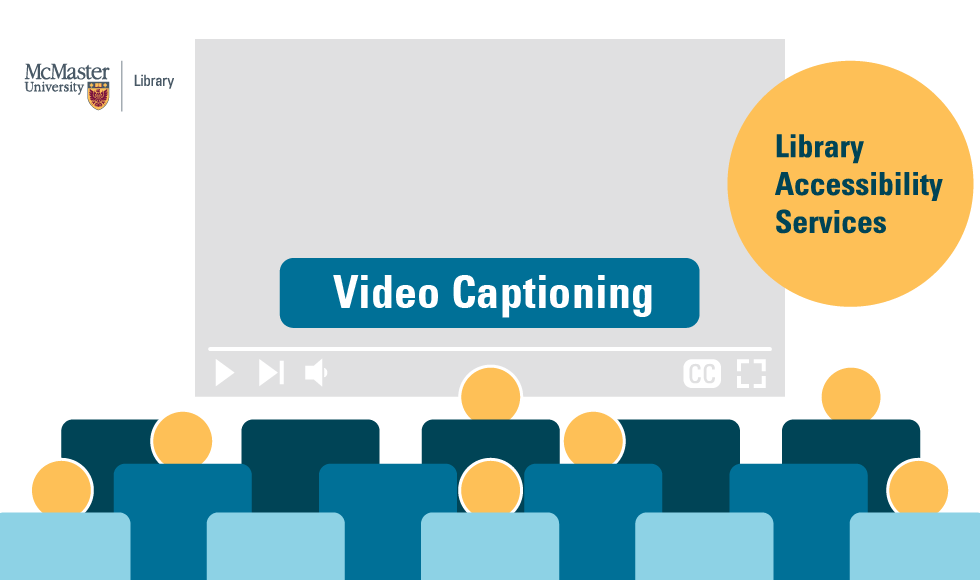 Looking to caption that video you are screening for students during an in-person lecture or tutorial, but don't know how?
The Library Accessibility Services team is here to help, with free video captioning available to McMaster instructors.
"There are many good reasons to use captions," said Nancy Waite, Library Accessibility Services coordinator. "Whether it is learning new terminology or helping those with learning disabilities, captions are important. It also enables those with hearing loss to obtain content as the rest of the audience would."
The Library Accessibility Services team started offering video captioning in 2016 and has since helped ensure hundreds of videos of all lengths are accessible for McMaster instructors to share in the classroom with students. Not only is this important for students, but it is required under the Accessibility for Ontarians with Disabilities Act.
Instructors interested in accessing the service can simply submit a captioning form outlining their request. Minor requests can be turned around in a few days, pending workload.
Paige Maylott, Library Accessibility Services assistant, says that instructors and their students in all faculties at McMaster can benefit from the service.
"We find that courses in the STEM field, in particular, are terminology-heavy, so it is good to have error-free captions for related videos," said Maylott. "Instructors may not know where to start with caption correction, or feel confident their terminology will be properly reflected on screen. We are ready to assist."
To submit a video captioning request through Library Accessibility Services or for more information, visit the captioning and described video webpage. 
Learn more about additional assistance for students and instructors on the Library Accessibility Services webpage.