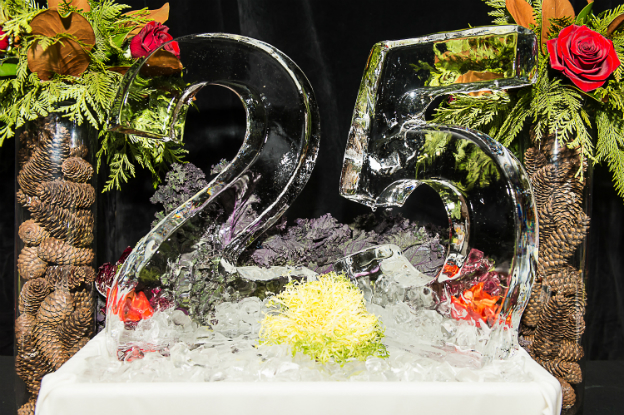 Rhonda Moore's job at the Library wasn't always so digital.
In fact, her first position at the University was as a barcoder, placing barcodes on books after they were manually catalogued.
Moore now manages the Lyons New Media Centre - one of McMaster's most digital spaces - and was among the 122 university employees inducted into the Quarter Century Club Wednesday night.
After graduating with a BA in English from McMaster, Moore completed a library techniques program at Sheridan College before returning to McMaster for her first job.
Was it the game plan to stay for 25 years? Moore jokes that if she hadn't enjoyed it she wouldn't have stayed.
"Everything I've done along the way has been good, all of my experiences have developed me in who I am today and how I manage my area," she says.
The Lyons New Media Centre is a unique space with cutting edge software and equipment – a 3D printer being one of them.
It's a long way from where she first started.
"I'm very fortunate to be given this opportunity; it's the space and the creativity that is inspired here. It's the whole environment - we have a rapport with the students and the work environment here is open and fun. It's enjoyable and engaging, that's what inspires the creativity and ideas."
The Quarter Century Club recognizes employees and faculty who have achieved 25 years of service with the University. The new inductees were honoured at a celebratory dinner Wednesday night on campus hosted by McMaster President Patrick Deane.
"This event is our opportunity to publicly say thank you, and to acknowledge a group of remarkable individuals who embody our core mission, vision and values," Deane told attendees. "Together, your efforts make our campus community a better place to live, work, teach, learn, socialize and conduct world-class research."
Click here for a full list of this year's Quarter Century Club inductees.