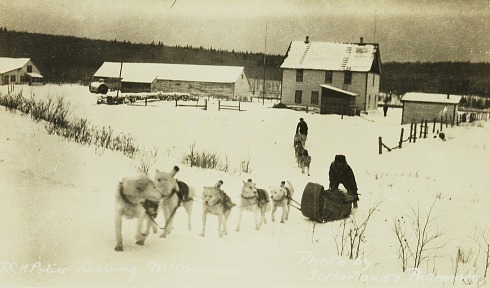 There was a time when Canadian winters were so harsh that snowstorms, quite literally, stopped trains in their tracks and when, in many parts of the country, travel through the icy landscape was almost impossible except by dog sled.
These scenes are just some of the images contained in a series of postcards that provide a snapshot of what winter in Canada was like over a century ago.
The images are part of a collection of postcards housed in McMaster University Library's William Ready Division of Archives and Research Collections and depict classic scenes of winter in Canada from harvesting ice out of the bay in Hamilton to a game of shinny being played on a pond in Lachute, Quebec.
The images belong to a collection of roughly 4,000 postcards donated to McMaster University Library in 2008. In addition to these wintery scenes, the collection also contains images from all seasons, depicting attractions, events and portraits of everyday life in small towns and major cities across Canada, as well as a number of images from the United States and around the world.
Help describe these postcards: the McMaster Postcard Project
Because of the volume of images in this collection, McMaster University Library has launched The McMaster Postcard Project, a crowdsourcing campaign that is seeking help from the public to identify and describe these postcards to make it easier for researchers to search for and find the materials online.
Learn more about the McMaster Postcard Project
"Crowdsourcing has been used to sift through large amounts of scientific image data, but the archival community is still getting their feet wet," says Bridget Whittle, Library Assistant, Archives and Research Collections, who also is helping to spearhead this initiative, "This is a great way for the community, collectors, and people all over the world to look at them and help provide access to researchers."
According to Whittle, the McMaster Postcard Project has received over 12,700 submissions since its launch earlier this fall.
View some of the winter-themed postcards contained in the collection
Related News
Extended hours at Mills Learning Commons
Hours at Mills Learning Commons are being extended starting Monday, Nov. 1.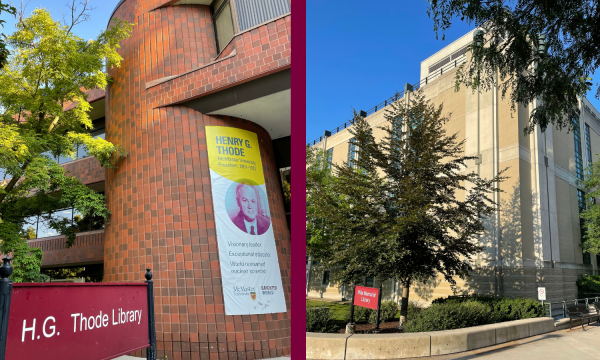 Extended hours at Thode and Mills libraries starting Oct. 17
Thode and Mills libraries will feature extended hours after the fall midterm recess.