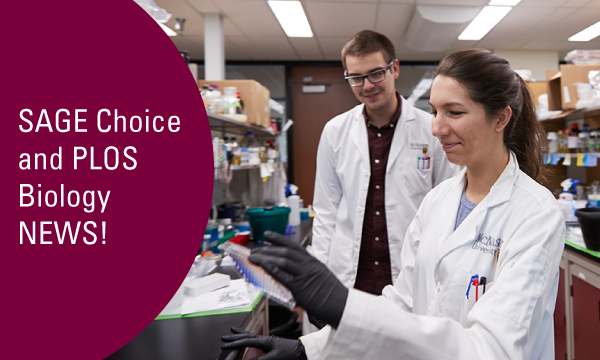 The University Library is pleased to announce that McMaster has signed open access publishing agreements with PLOS Biology and SAGE through the Canadian Research Knowledge Network (CRKN).  As of January 1, 2021, McMaster authors do not have to pay Article Processing Charges to cover the cost of open access publishing in PLOS Biology or in over 900 SAGE Choice journals.
These charges, which make articles immediately and freely available online to a global audience, may previously have been paid through funding grants or university funds. 
PLOS Biology
The University Library is one of 19 CRKN members participating in the Public Library of Science (PLOS) Community Action Publishing (CAP) Program, a three-year pilot to shift publication costs from authors to research institutions.  As of January 1, 2021, McMaster authors may publish in PLOS Biology, a fully open access journal, without needing to pay an APC.
SAGE 
With the Health Sciences Library, the University Library is one of 69 participating CRKN members who have signed a three-year open access agreement with SAGE. McMaster authors may now publish articles in over 900 SAGE Choice journals free of charge with immediate open access, with a few exceptions. Journals from the Royal Society of Medicine and iMechE are included. McMaster authors continue to receive a 40% APC discount in SAGE's Gold open access journals.
The SAGE agreement is considered transformative since it combines traditional subscriptions with increased open publication rights. It presents a simple path to open access for authors. The University Library continues to pay for the journal subscriptions, with this added benefit.
For more information about these and other publisher discounts available through the McMaster University Library, visit Library Support for Open Access. 
Send questions or comments to Janice Adlington, Head, Collections & Content Strategy, adling@mcmaster.ca or the Office of Scholarly Communication, scom@mcmaster.ca.
Related links 
CRKN announcement re: SAGE (February 23, 2021) 
CRKN announcement re: PLOS Biology (January. 18, 2021)