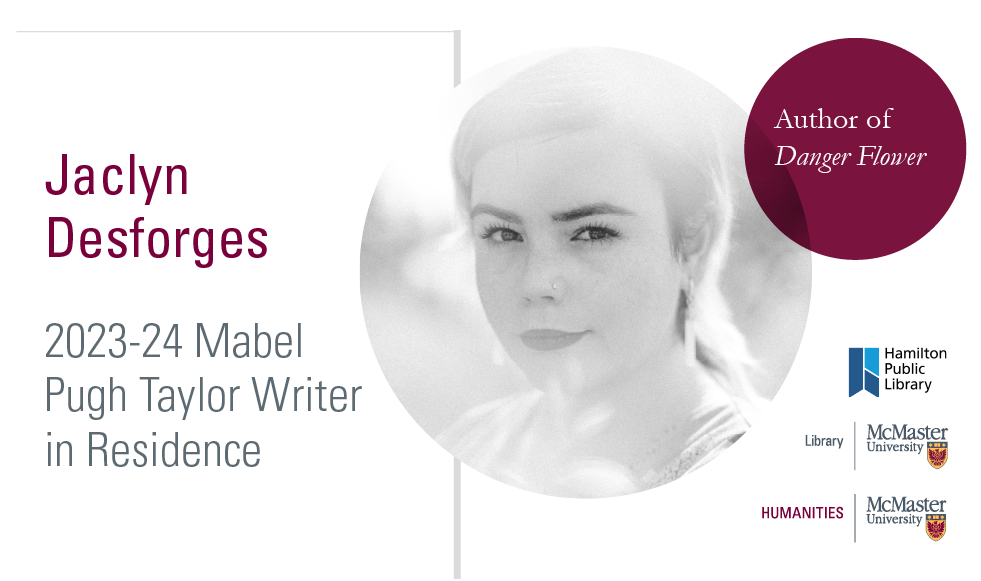 Jaclyn Desforges was breastfeeding her newborn daughter at three in the morning when she decided to become a creative writer.
After years of dancing around her dream by ghostwriting, copywriting, and writing lifestyle articles, Jaclyn felt professionally unsatisfied. In the middle of the night, she decided to go for it.
The timing and certainty still surprise her eight years later.
"I became a mother at 25 and I was tired enough at that point that the exhaustion drowned out the fear," said the Hamilton-based writer. "Looking back, I'm actually shocked at the decision but up until then, I hadn't found my way in my career and had never found anything that fit."
Today, Desforges is the incoming Mabel Pugh Taylor Writer in Residence at McMaster University. The program provides an established Canadian author with writing time and the opportunity to mentor creative writers from the Hamilton community and beyond through workshops and one-on-one consultations.
Desforges, who identifies as queer and neurodivergent, has experienced much success since that serendipitous decision to become a creative writer. Her book of poetry, Danger Flower (Palimpsest Press/Anstruther Books, 2021), won the 2022 Hamilton Literary Award for Poetry and was one of CBC's picks for the best Canadian poetry of 2021.
She penned a picture book called Why Are You So Quiet? (Annick Press, 2020), which was shortlisted for a Chocolate Lily Award and selected for the 2023 TD Summer Reading Club.
She is a Pushcart-nominated writer and the winner of a 2022 City of Hamilton Creator Award, a 2020 Hamilton Emerging Artist Award for Writing, two 2019 Short Works Prizes, and the 2018 RBC/PEN Canada New Voices Award. Her writing has been featured in literary magazines across Canada.
She has also since completed a master of fine arts degree in creative writing from the University of British Columbia.
"My writing comes out of my own experiences," Desforges said. "It's hard to be yourself, especially while you are growing up. It's a lot easier now in my thirties where I can just put on glittery glasses and a pink blazer and go about my life, but it wasn't always that way. My writing is very personal and rooted in that experience of being human, with a little magic added along the way."
Desforges says she plans to use the dedicated writing time provided through the Mabel Pugh Taylor Writer in Residence on a variety of literary projects. She recently completed her first collection of short stories, and has now begun writing a novel. She's also working on a second poetry collection, which she describes as a "poetic memoir."
"I think a big part of the past few years for me has just been really accepting that I am a writer and that this is what I'm going to be doing with my life," she said.
Perhaps the most exciting aspect of the residency for Desforges is the community engagement opportunities. She encourages writers of any level to book a one-on-one consultation with her and to consider attending free writing workshops that she will host.
She says her overarching goal for her residency is serving as a mentor for writers.
"My ultimate goal is to help bring people into the literary world who might otherwise be intimidated and to encourage them see the potential of their own work," she said. "If I have helped just one person start to have more faith in their creativity and to approach the page with confidence, I will feel like I have succeeded."
The Mabel Pugh Taylor Writer in Residence program is led by McMaster University's Department of English and Cultural Studies of the Faculty of Humanities in partnership with McMaster University Library and Hamilton Public Library. It is supported by the Taylor family.
Office hours: September 2023 to April 2024
Tuesdays at McMaster University 
In-person or virtual, by appointment 
10 a.m. to 6 p.m. ET
Thursdays at Hamilton Public Library 
In-person or virtual, by appointment
10 a.m. to 6 p.m. ET
To learn more and book a consultation, visit Jaclyn Desforges' booking webpage.
Writer in residence launch event
A welcome reception for Jaclyn Desforges is set for Tuesday, Sept. 12 from 6:30-8 p.m. ET on the fourth floor of Central Library, 55 York Blvd., in downtown Hamilton. Desforges will share a reading and meet community members. This event is open to the general public. Light refreshments will be served. Registration is not required. For more information, visit the Hamilton Public Library website.
Virtual workshops: Fall 2023 and winter 2024
Desforges is hosting a series of free writing workshops during her residency. Details will be shared as available on the events pages of the McMaster University Library website and Hamilton Public Library website, so please check back regularly.
Helpful links
Jaclyn Desforges' website
Jaclyn Desforges' Substack
Mabel Pugh Taylor Writer in Residence website
Related News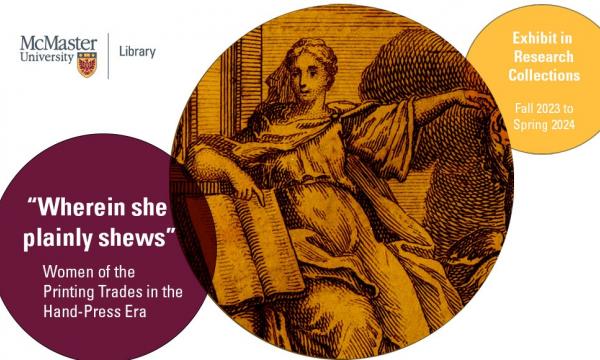 Year of Gender
New library exhibition reveals hidden history of women of the printing trades
Launching this fall, "Wherein She Plainly Shews:" Women of the Printing Trades in the Hand-Press Era will celebrate some of the many thousands of women who actively contributed to the print industry before 1800.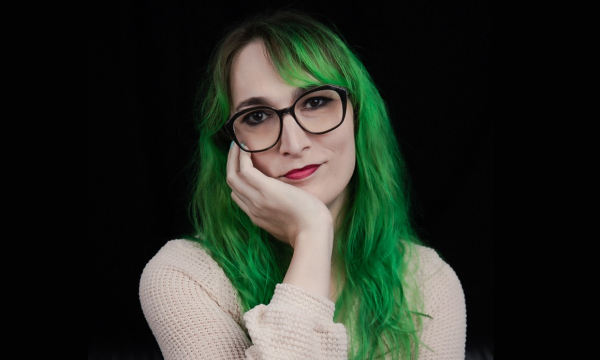 Year of Gender
McMaster writer publishes powerful memoir
Debuting this month, My Body is Distant: A Memoir follows Paige Maylott from childhood to present-day as she discovers her authentic self through virtual worlds.