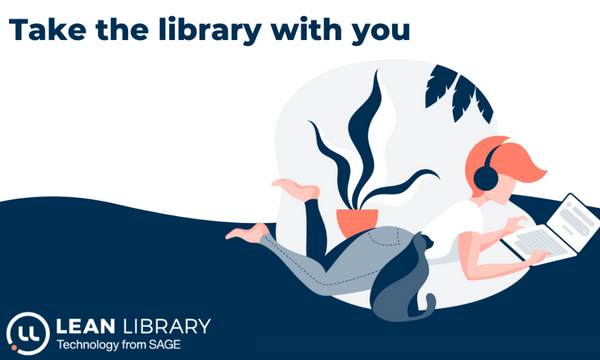 McMaster University Libraries are making access to library-licensed electronic resources (e-resources) easier, especially for off-campus users.
The Lean Library web browser extension is now available to the McMaster community. It reduces search times and facilitates access to full-text materials like eJournals, eBooks, databases, and clinical tools. This brings the library to the user, and delivers library resources to the user's workflow.
"We are always seeking to implement technological advancements that will enhance access to the libraries' resources," said Casey Hoeve, associate university librarian, Content, Access and Open Licensing at McMaster University Library. "Lean Library works in tandem with our users, locating materials quickly and effectively within our extensive research collections."
As its key feature, Lean Library prompts off-campus users to log in to access library-licensed e-resources, regardless of if they arrived by a URL, DOI, or a Google search that leads to a publisher's site.
Among its other benefits for both on- and off-campus users, the browser extension finds open access alternatives for e-resources not licensed and redirects users to interlibrary loan if no alternatives are found.
It also seamlessly integrates with popular tools such as PubMed and Wikipedia.
Jennifer McKinnell, director of McMaster's Health Sciences Library, says the Faculty of Health Sciences community will particularly appreciate Lean Library.
"This tool will improve library access for our hospital-based faculty and learners, who sometimes bump up against the secure networks in health-care settings," she said. "Every second counts, so knowing we can expedite article access by using Lean is something we're excited to share."
Lean Library works on all browsers. It is also available as a mobile app version called Academic Browser for iOS.
For more information on how to get started with Lean Library, visit McMaster's Lean Library LibGuide.