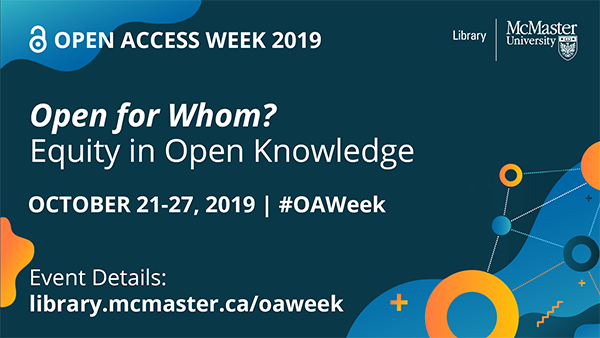 Date/Time
Oct 23, 2019
11:30 AM TO 12:30 PM
In this one hour session, we will be reviewing the Open Government Portal (OGP) and briefly discuss the purpose and background behind the initiative, while relating it back to how open information and data can be incorporated into primary research and/or research papers. We will also demonstrate how the OGP functions; explain the services that it provides; and show how faculty and students can access datasets and information. Examples will include projects and applications using open data from the OGP. Bring your own laptop for hands-on learning.
This session is also offered from 1:30 pm-2:30 pm.
Register or drop-in on one of the sessions. Light refreshments will be provided.
NOTE: There will also be a pop-up booth in the Mills Library lobby from 10:30 am to 3:00 pm. Come visit the booth and ask questions about using datasets and maps in your research.
More information/Registration Details