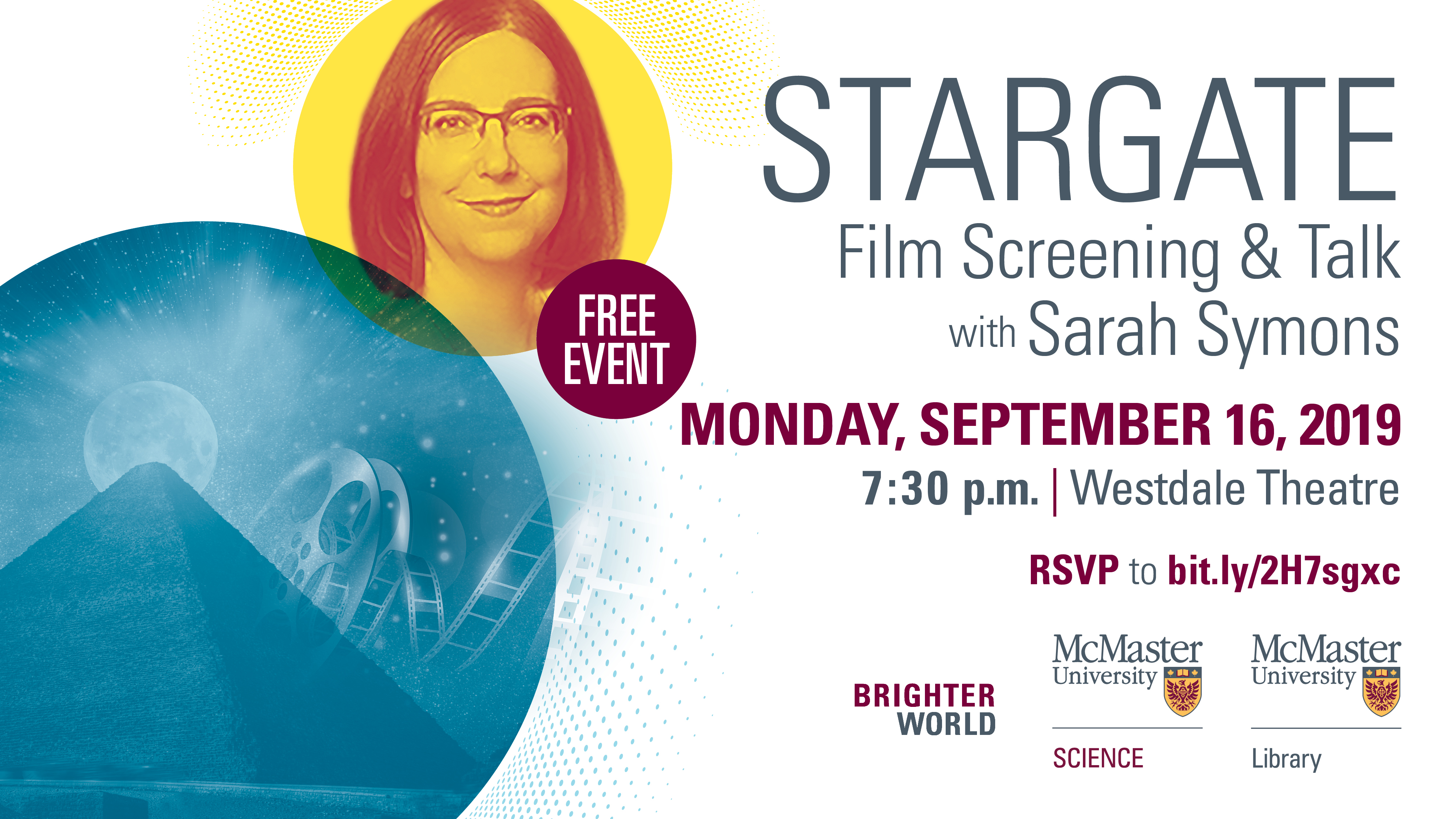 Date/Time
Sep 16, 2019
7:30 PM TO 10:00 PM
Stargate: Talk and Film Screening with Sarah Symons 
Join us for a screening of Stargate, with an introductory talk by Archaeoastronomer Sarah Symons, Associate Professor in the School of Interdisciplinary Science. 
Dr. Symons will introduce this classic sci-fi adventure with a brief discussion of some of the things we know (and some questions that we still have) about the ancient Egyptian culture's relationship with space, time, and the stars.
Throughout 2019, McMaster University Library is hosting a special year of programming aimed at celebrating the ways in which the Library supports research, teaching and learning related to STEM.
September 16, 2019
7:30 p.m.
The Westdale Theatre 
FREE, OPEN TO THE PUBLIC.
1014 King St W, Hamilton, ON L8S 1L4 
More information/Registration Details