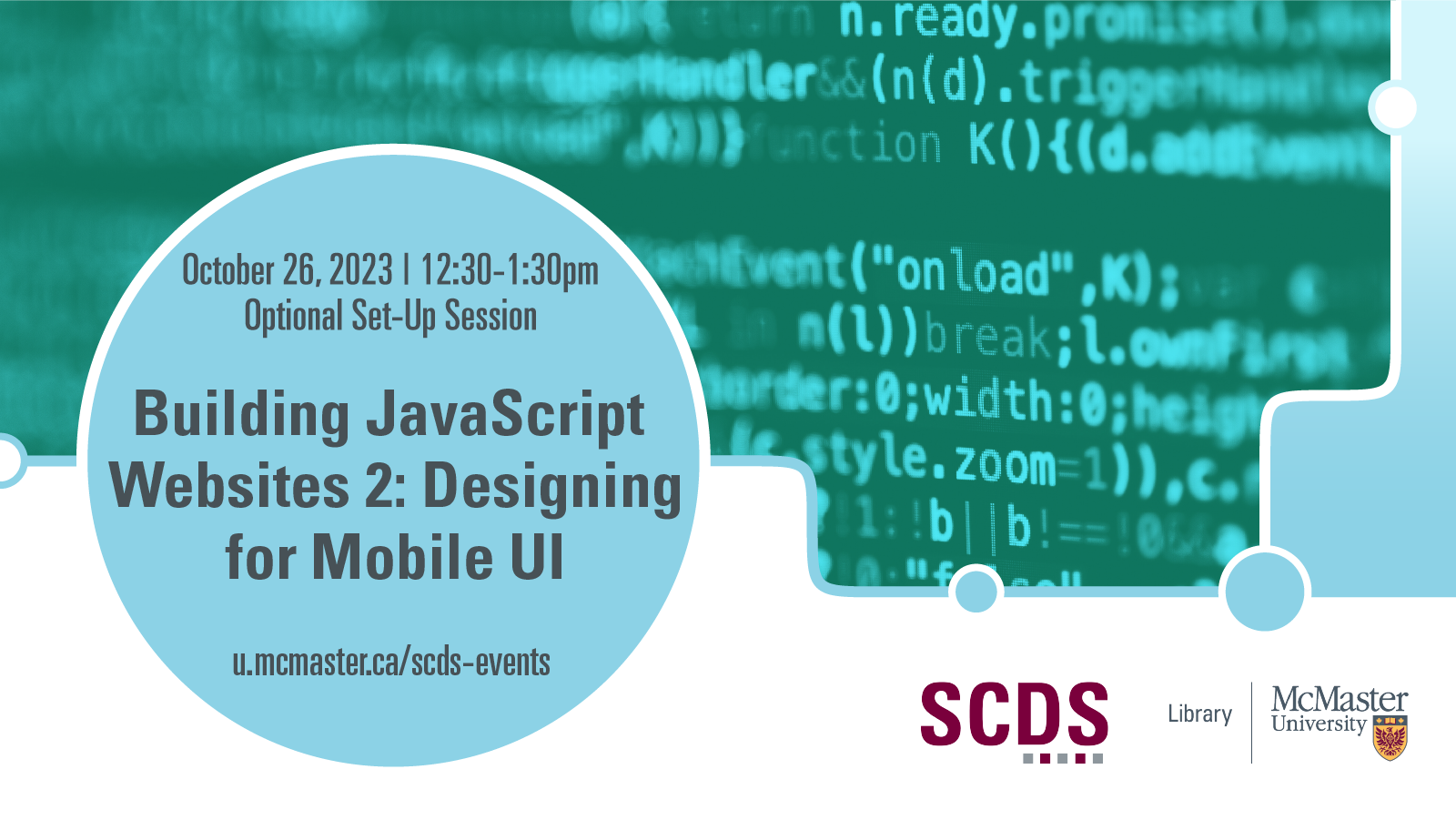 Date/Time
October 26, 2023 12:30 PM to 01:30 PM
The "Building JavaScript Websites" event series requires attendees to complete some preliminary work ahead of sessions. 
Because these workshops are for beginner web developers with some JavaScript experience and their own web development environment, participants will need to set up React.js and frameworks in their own development environment.
You can do this by following the workshop setup guide, or coming to this optional preparation session, where staff will help you troubleshoot any issues in the hour before the workshop.
We make it easy! All sessions in this series use the same setup.
Details: This preparation session will not be recorded. 
Facilitator Bio: This workshop is hosted by the Research Software Development (RSD) team, a component team of the Digital Research Commons Pilot (DRCP). This group supports software development by researchers and research groups by developing public resources, hosting training sessions, and providing consultations.
More information
More information/Registration Details