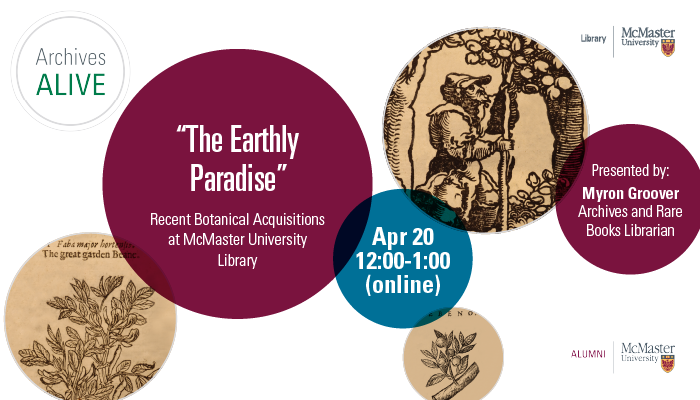 A springtime virtual talk exploring recent botanical texts acquired by McMaster University Library is now available for viewing.
The Earthly Paradise: Recent Botanical Acquisitions at McMaster University Library, was presented by Myron Groover, archives and rare books librarian, on April 20, 2023.
"McMaster library has acquired a number of aesthetically beautiful and technically impressive early modern botanical texts in the last five years," said Groover. "We're excited about the opportunity to debut these works to the public as they become available for the first time through our reading room."
In his presentation, Groover offers viewers an intimate look at a selection of lavishly illustrated botanical texts and reveals fascinating details on the broader social, political, and economic contexts in which they were created.
Among the featured works are John Gerard's Herball, John Parkinson's Theatrum Botanicum and Paradisi in Sole, Ulisse Aldrovandi's Natural History, Castore Durante's Herbario Nuovo, John Evelyn's Sylva, and a rare English translation of the Amsterdam Pharmacopoeia.
An extensive collection of rare botany books is available to the public at McMaster library's William Ready Division of Archives and Research Collections.
To view the full selection of Archives Alive event recordings, visit this McMaster library webpage.
Archives Alive showcases the unique holdings of McMaster University Library's William Ready Division of Archives and Research Collections. A wealth of resources exist which will delight and inform, from rare books created before 1800 to contemporary writers' archives. Recognizing that archives can feel intimidating, these talks allow staff and researchers to share their knowledge with the community and introduce collection items housed within the library. Archives Alive is presented by McMaster University Library and McMaster Alumni.
Related News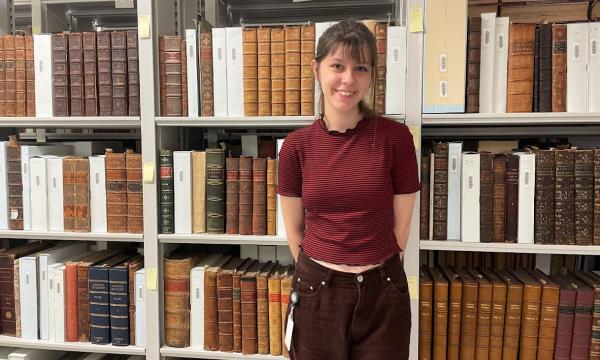 Students of summer: Meet Kate
Kate Oruc, archives and research collections assistant, shares what exciting historical material is held at McMaster.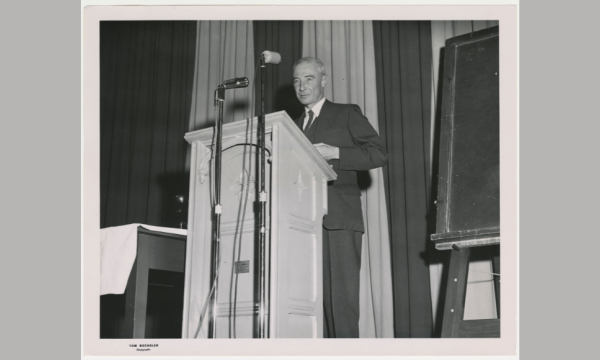 The Flying Trapeze: Oppenheimer's McMaster triple-feature
The William Ready Division of Archives and Research Collections holds photos of J. Robert Oppenheimer from his visit to McMaster in 1962.