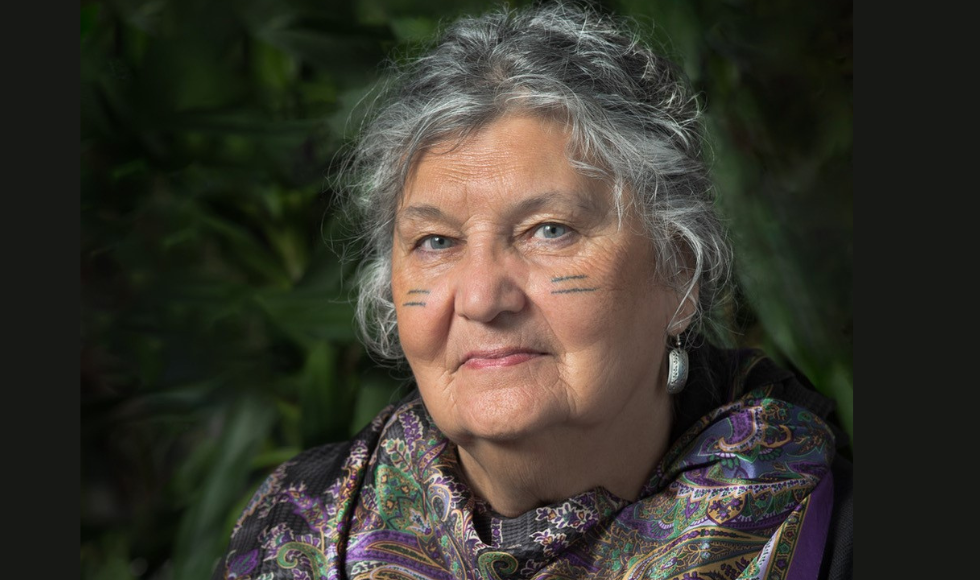 Story courtesy McMaster University's Faculty of Social Sciences 
Half a century ago, Maria Campbell wrote the seminal book Halfbreed about her experiences as a Métis woman in Canada. 
The book was a landmark work in Canadian Indigenous literature and today, continues to be widely taught in schools and universities. 
Campbell's memoir, originally published in 1973, bravely explores the poverty, oppression, alcoholism, addiction, and tragedy she endured throughout her childhood and into her early adult life as a Canadian Métis woman in northern Saskatchewan. 
An unpublished manuscript of the book in the William Ready Division of Archives and Research Collections at McMaster University Library was key to a new edition published in 2019 with two previously omitted pages detailing Campbell's account of being sexually assaulted by an RCMP officer when she was 14. 
And now, 50 years after Campbell published the book, McMaster is hosting a special evening on Friday, Nov. 17, 2023 to pay tribute to the author and the book. 
Campbell will be joined on stage at L.R. Wilson Hall by fellow scholars, Winona Wheeler, Brenda Macdougall, Judy Anderson and Kim Anderson as they discuss the impacts of the work. This event promises a night of heartfelt conversations, powerful storytelling and captivating performances. 
Due to overwhelming demand, tickets are sold out, but the event will be broadcast live on YouTube. 
Ahead of the event, we caught up with Campbell to discuss the book, its history and reflections on her life. 
Tell us what it means to come to McMaster to celebrate the 50th anniversary of the publication of Halfbreed? 
It gives us a chance to review all the activism for social justice that the book inspired me to undertake. 
What motivated you to write the book? 
Frustration, anger, and fear of dying motivated me to write and, never seeing Indigenous experience on the page, especially not Métis experience, motivated me to publish. 
What challenges did you have in getting the book published? 
None as I didn't sit down to write a book. I journaled, my friend gave the journal pages to Jack McClelland, and he published it. He believed I was a writer. 
Who inspired you as a young woman and why? 
I did not aspire to be a writer. I was journaling but I always loved books and my mother was a book person, so I grew up with books. I also come from oral tradition; my people are storytellers so I would say they all inspired me. 
Thinking back on the experiences you have had with various artists, activists, and scholars you have known over the years, what are some of the experiences or life lessons you remember and why? 
I would say the people I met and experiences I had, particularly with non-Indigenous people, and some of my own people too, helped me understand how colonization removed all of us from our ancient places, our histories, languages and just about everything that makes us unique and beautiful. We need to be unique and beautiful to be humans. So, I would say I learned appreciation for diversity. Difference. And that really, we have more in common then we think or have been taught to think. 
My nohkom, grandmother, was a midwife as was her old lady friend. They often helped each other deliver babies and over the years became good friends. My nohkom spoke only Cree and Michif, her friend only spoke Spanish and low German. Neither spoke English, yet they laughed and talked in their respective languages as they did their work. They had no problems delivering healthy babies, exchanging medicines, or doing their healing work. I think of them often and wonder why it was and still is so difficult for the rest of us.