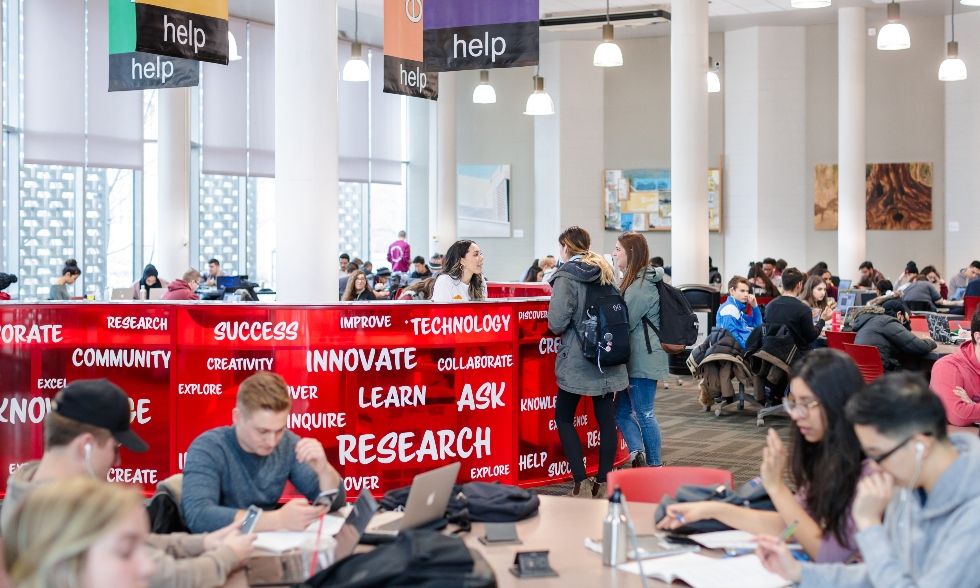 Are libraries across campus meeting your informational and research needs? Do you need more quiet study space? Can you find the help you need at Library service desks?
McMaster University Libraries are inviting faculty, research staff and students to provide input on these questions and more as part of a survey aimed at finding ways to improve library services, spaces and collections.
The survey is part of McMaster University Library's strategic planning process; survey responses will help inform the development of new services, initiatives and programming over the next three to five years.
"From creating innovative learning spaces, to providing classroom and learning support, to meeting the needs of researchers, the Library is committed to supporting McMaster faculty, staff and students," says Vivian Lewis, McMaster University Librarian. "As we plan for the future, it's critically important that we understand the evolving needs of our users so we can continue to serve the McMaster community effectively."
All undergraduate and graduate students, faculty and staff will receive an email inviting them to participate in the survey.
The survey will take about 15 minutes to complete. Responses will be completely anonymous.
The survey is open from Tuesday, February 25 to Friday, March 20, 2020.
Please check your email for a link to the survey and for your chance to win one of ten $100 VISA gift cards.
Questions? Email libsrvey@mcmaster.ca