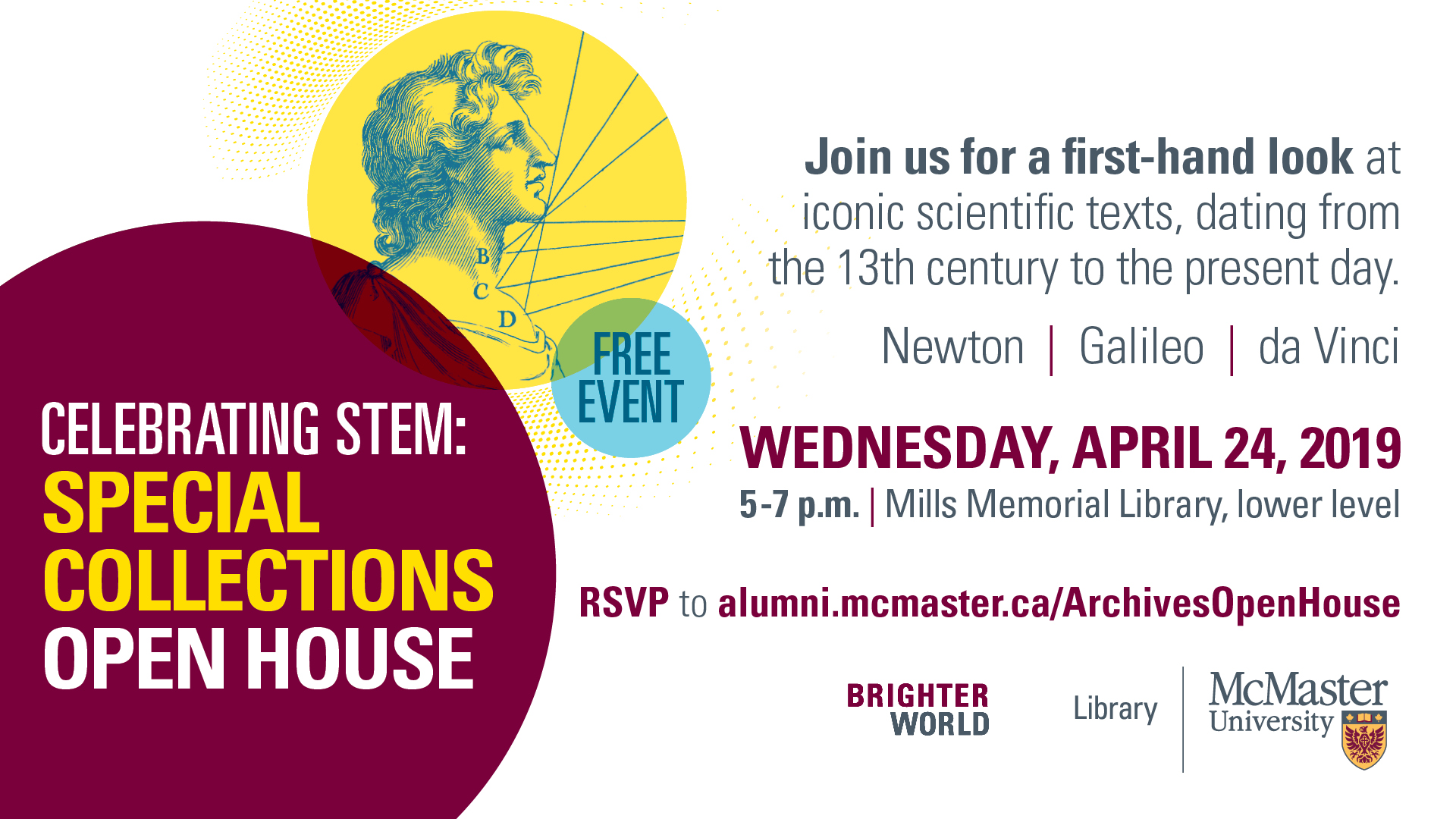 Date/Time
Apr 24, 2019
5:00 PM TO 7:00 PM
Special Collections: Open House
April 24, 2019
5:00 p.m. – 7:00 pm.
From the writings of Aristotle and Galen to the 20th century skepticism of Popper, the history of science has been given shape by monumental achievements in writing. These books - Galileo's Dialogue, Newton's Opticks, or Lavoisier's Elements of Chemistry and many more - have served as milestones which changed the course of human affairs.
Join us in the William Ready Division of Archives and Research Collections for a first-hand look at these and other iconic scientific texts, dating from the 12th century to the present day.
This event is FREE and open to the public. Register for guaranteed entry.
This event is part of a year of programming aimed at highlighting the ways in which McMaster University Library supports teaching, learning and research related to Science, Technology, Engineering and Math (STEM).
More information/Registration Details