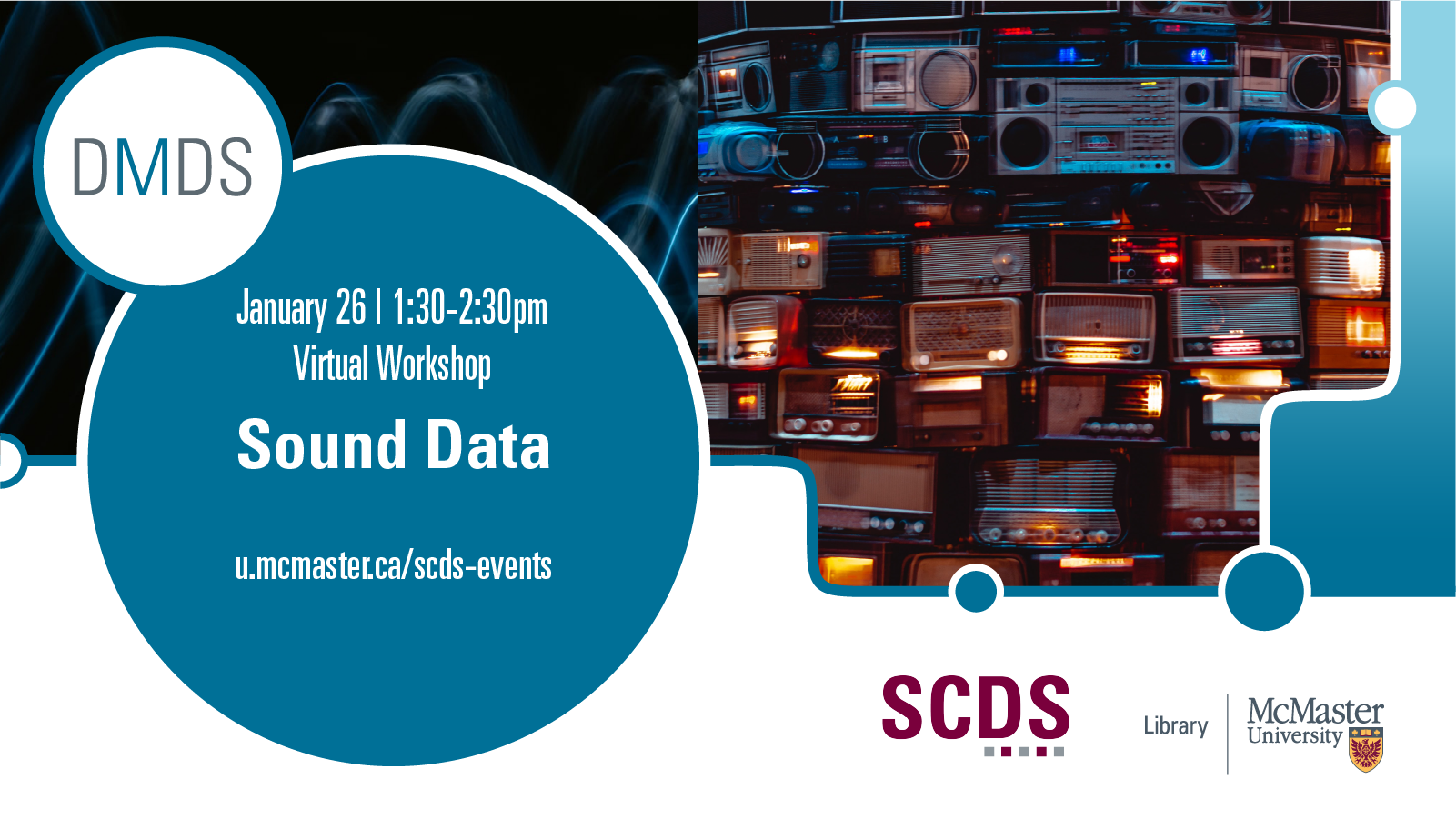 Date/Time
January 26, 2023 01:30 PM to 02:30 PM
This workshop will cover both the theory and practice of data sonification. This includes going over the brief history of sonification, what sonification can do, the different types of sonification, which types of data work best in sound and an example of tools such as TwoTone.
*Presented by Subhanya Sivajothy (Data Analysis and Visualization Librarian). This workshop is virtual and will not be recorded. 
More information
More information/Registration Details