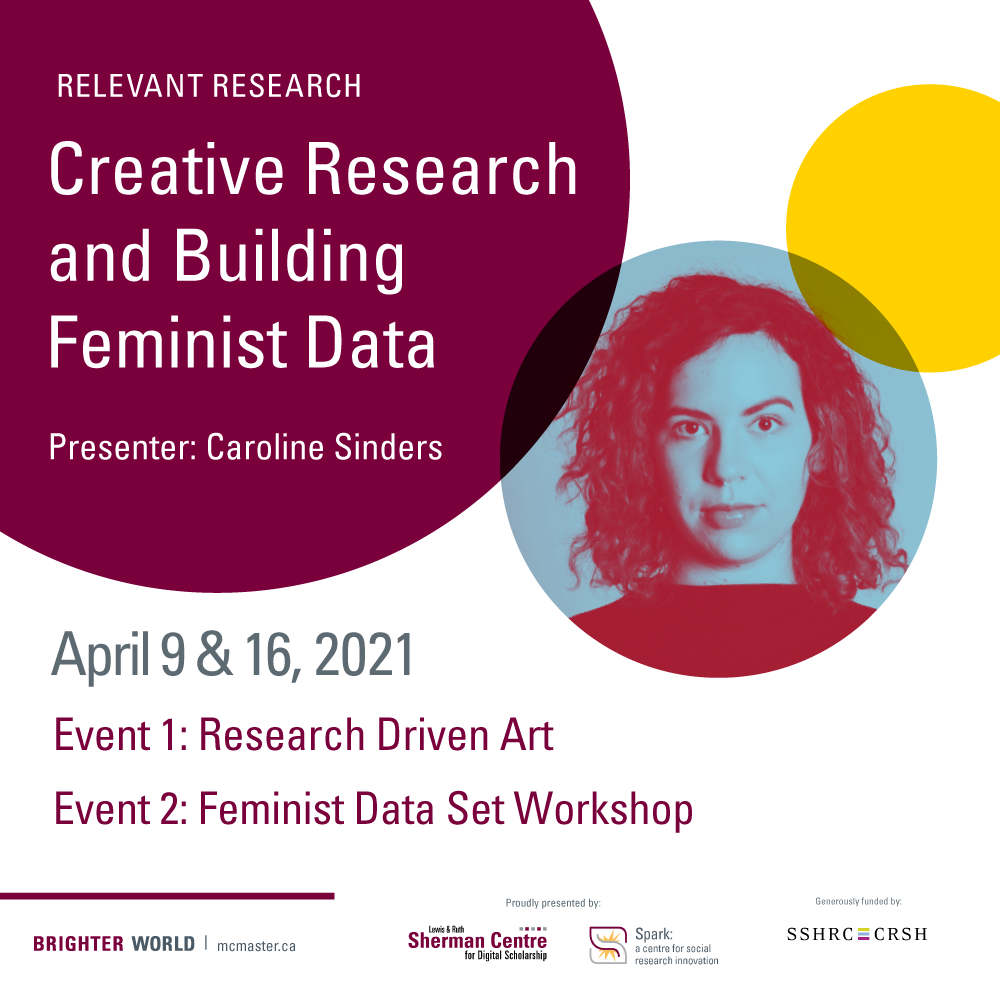 Date/Time
Apr 9, 2021
1:00 PM TO 2:30 PM
Research Driven Art
Caroline Sinders is an artist and researcher whose work explores the intersections of critical design, trauma, data, and AI as art. This talk will explore the methodology she's created to guide both her art and research practice, called "research driven art." Inspired by photojournalism, critical design, and open source software, research driven art is a process driven artistic methodology and approach to knowledge mobilization.
Caroline Sinders is a machine learning design researcher and artist. She is the founder of Convocation Design + Research, a design and research agency focusing on the intersections of machine learning, user research, designing for public good, and solving communication difficult problems. As a designer and researcher, she's worked with groups like Amnesty International, Intel, IBM Watson, the Wikimedia Foundation as well as others. She is also a research fellow with Harvard University's Kennedy School of Government and Policy. 
Please join Caroline on April 16 for a Feminist Data Set Workshop. In the session, participants will collect feminist data beginning with an introduction to machine learning, data, and design thinking, and leading into a collaborative and facilitated process with the objective of building a feminist data set from the ground up. Workshop participants will explore the potential of data to intervene in larger civic and private networks. The workshop is intersectional and trans and non-gender binary inclusive. Register here: https://libcal.mcmaster.ca/calendar/scds/feminist-data
CODE OF CONDUCT
CRESS and the Sherman Centre are committed to fostering a supportive and inclusive environment for its presenters and participants. As a participant in this session, you agree to support and help cultivate an experience that is collaborative, respectful, and inclusive, as well as free of harassment, discrimination, and oppression. We reserve the right to remove participants who exhibit harassing, malicious or persistently disruptive behaviour. Please refer to our code of conduct webpage for more information.
More information/Registration Details