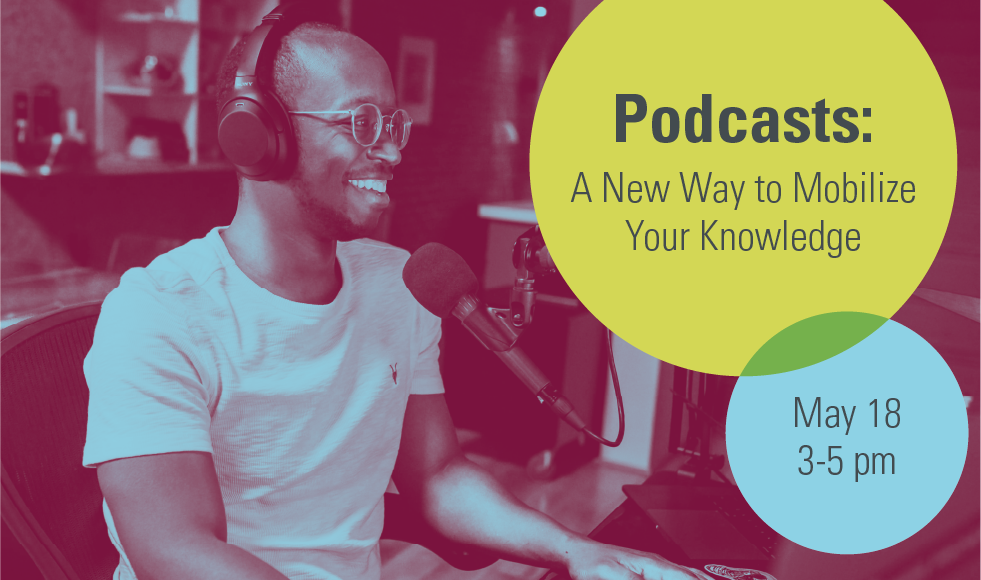 Date/Time
May 18, 2022 03:00 PM to 05:00 PM
Podcasts can take academic research out of the ivory tower and into the public. Learn the basics of podcasting at this workshop from podcaster and SCDS Coordinator Veronica Litt and Digital Media Specialist Elaine Westenhoefer. 
This intensive workshop is for academics and researchers who are interested in creating a podcast about their work. We'll discuss how to plan a show, best practices for recording crisp, professional audio, and give participants hands-on experience with editing on Audacity, a free and open source audio editing software. We'll also discuss how to brand your show, go through the basics of hosting and distribution, then discuss how to promote your podcast and build an audience. 
This workshop takes place at Lyons New Media Centre. Participants will use the computers at Lyons, but please bring a pair of headphones. Attendees can sign up as individuals or in pairs, if you are interested in creating a show with a colleague. Pairs will share a computer. 
More information
More information/Registration Details