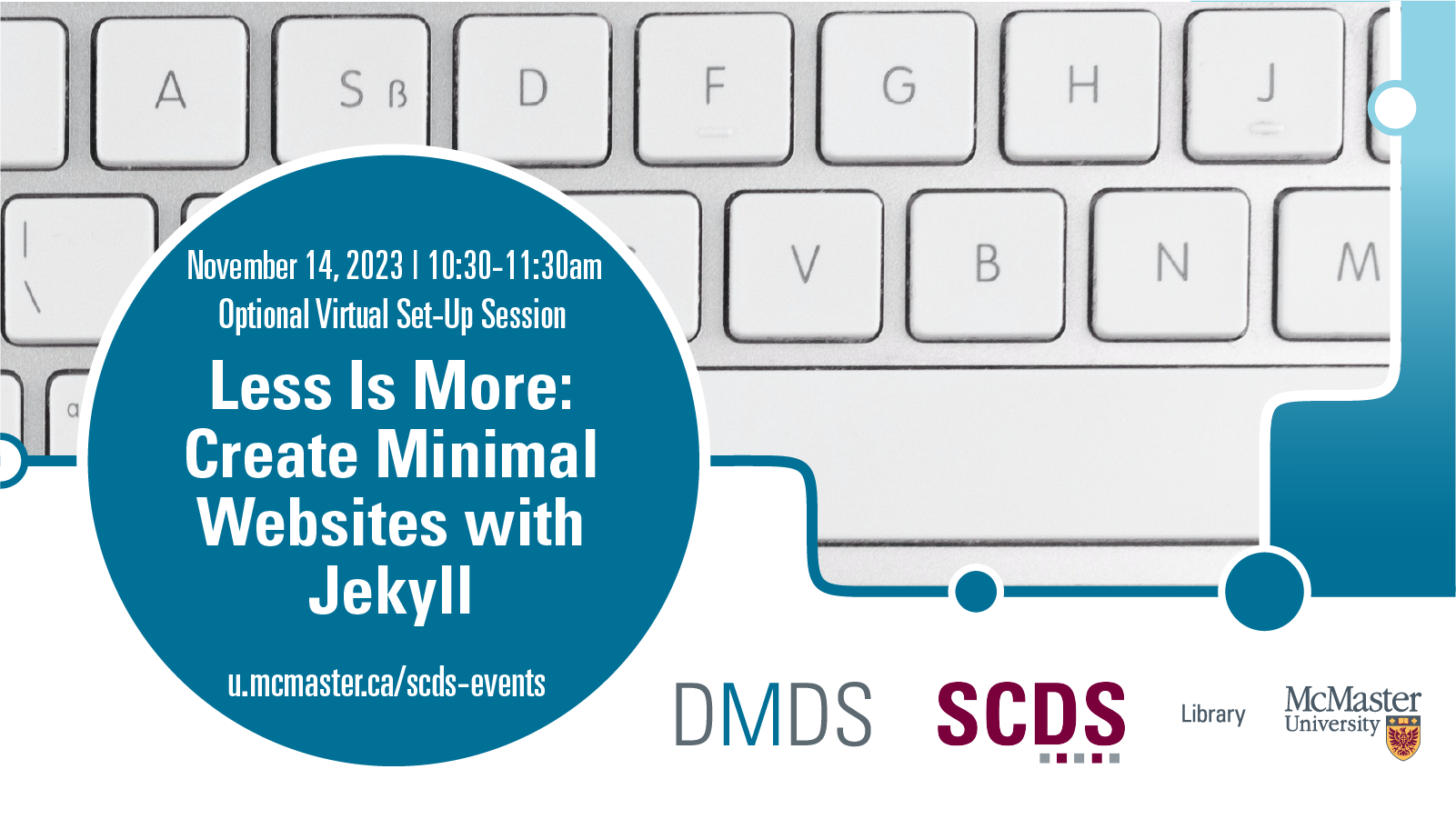 Date/Time
November 14, 2023 10:30 AM to 11:30 AM
The  "Less Is More: Create Minimal Websites with Jekyll" event requires attendees to complete some preliminary work ahead of sessions. 
Complete the Sherman Centre's asynchronous learning module on Git and/or attend this session to make sure you're ready for the session on websites this afternoon.
Details: This preparation session will not be recorded. 
Facilitator Bio: Chelsea Miya is a Postdoctoral Fellow with the Sherman Centre for Digital Scholarship at McMaster University. Her research and teaching interests include critical code studies, nineteenth-century American literature, and the digital humanities. She has held research positions with the SpokenWeb Network, the Kule Research Institute (Kias), and the Canadian Writing Research Collaboratory (CWRC). She co-edited the anthology Right Research: Modelling Sustainable Research Practices in the Anthropocene (Open Book Publishers 2021), and her article "Student-Driven Digital Learning: A Call to Action" appears in People, Practice, Power: Digital Humanities outside the Center (MIT Press 2021).
More information
More information/Registration Details