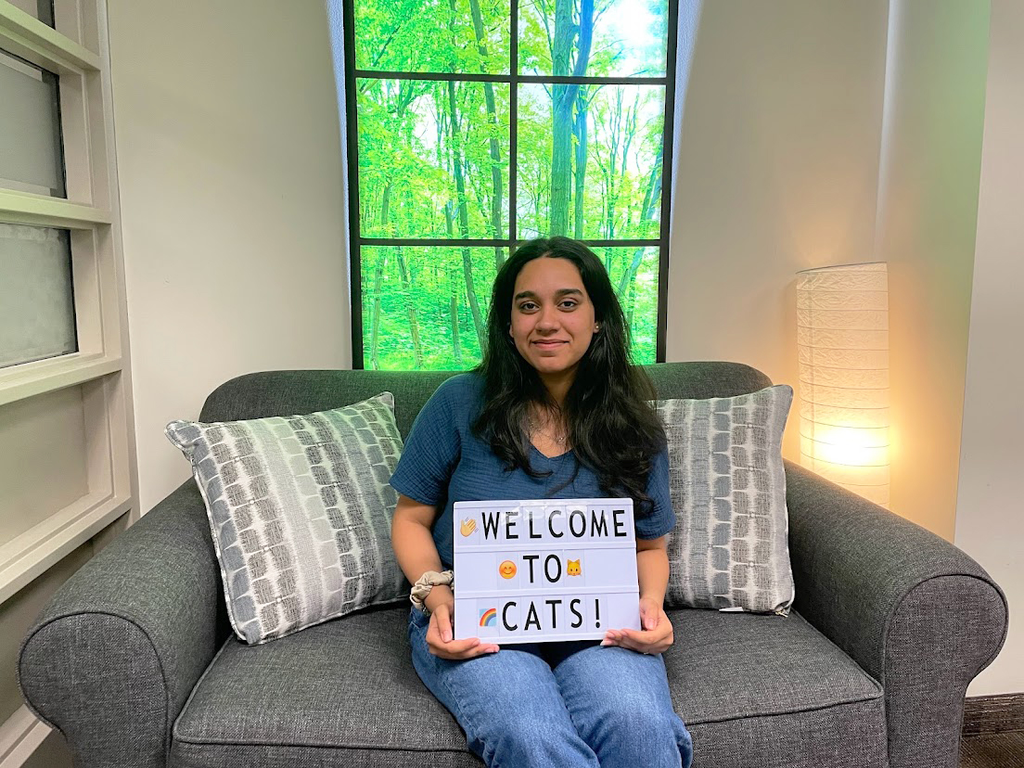 By Krisha Mehta, Special to McMaster University Library
Manarpan Kaur is enthusiastic about bringing what she learns at Library Accessibility Services back to her home country of India.
In India, Kaur volunteered with a nongovernmental organization (NGO) that taught students from underprivileged backgrounds how to read and write. Amongst these students were a few with learning disabilities. However, they were not accommodated for due to what Kaur says is a lack of awareness and acceptance within Indian society.
"A lot of people do not know about the kind of help we can provide other students with," she said. "I want to go back to the NGO and provide a new perspective, teach them to be empathetic, and bring knowledge about how to better teach students with accessibility needs."
Kaur, who is going into her second year of computer science, has been working as a transcription assistant at Library Accessibility Services since spring 2023. Her role involves working on research projects that help students understand the facilities provided by the team, creating content for social media, as well as working through transcription requests provided by students.
"I really had no idea about many of these assistive technologies, like that Microsoft has a whole line of assistive technology," she said. "My favourite project was playing around with the different devices to completely understand them and write descriptions of each one."
Although the summer is quieter and fewer students walk into the Campus Accessible Tech Space, commonly known on campus by the acronym CATS, where she works, Kaur loves to talk with the few regulars that do come in.
"I remember one time, there were 30 minutes left till closing, and this girl and I had a conversation about the disembodied voice of the library," said Kaur. "We always talk about the most random stuff; she is so sweet and fun to talk to."
Being new to Canada having only arrived in 2022, Kaur loves to spend her free time exploring Ontario, especially the Hamilton area.
"My friends and I have a pact to explore all the waterfalls in Hamilton before we graduate, and we've done three so far which has been fun," she said. "We also went to Niagara SkyWheel and played laser tag at Clifton Hill, which was the most fun I've had in Canada till now."
Nancy Waite, manager of Library Accessibility Services, says Kaur brings a valued skill set to the team.
"I value Manarpan's attention to detail because it is critically important when producing alternate format texts," said Waite. "She is a great addition to our team."
By working at Library Accessibility Services, Kaur has learned organization, time management and multitasking skills. In addition, she has learned how to interact with people with different needs.
"It is important to understand that there are people with different needs, and to make them feel accommodated and comfortable in any environment," she said. "I am working for them, working to help them, and that is very important to me."
Students of summer is a storytelling series from McMaster University Library featuring the student assistants who work in our spaces and provide valuable assistance to patrons during the spring and summer months.
Related News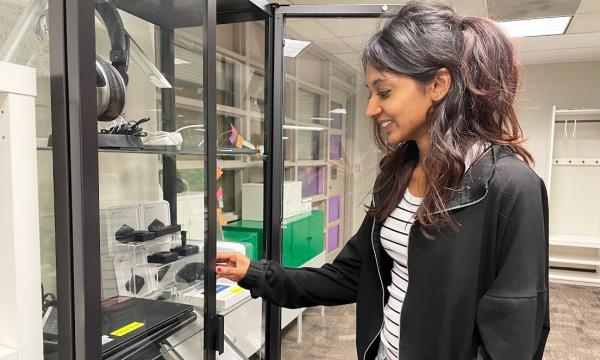 Students of summer: Meet Shruthi
Shruthi Viswanathan speaks on the importance of promoting equity and accessibility at McMaster.