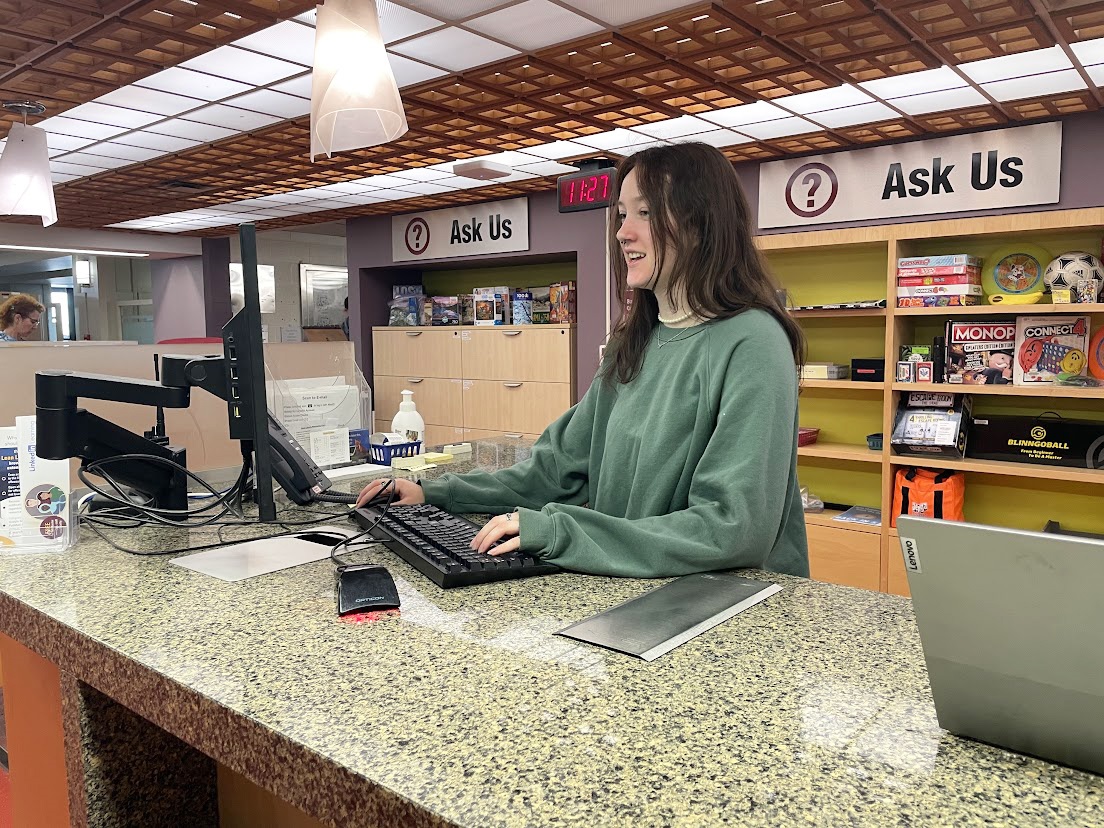 By Krisha Mehta, Library Communications Student Assistant
Growing up in libraries, Clara Rakovac was inspired from a young age by the plethora of knowledge available at her fingertips.
She recalls her mother Sandra, a longtime employee at McMaster University Library, having her sit at a little desk next to her while at work.
"I remember being so enamoured with a building having so much knowledge," Rakovac said. "You can find anything you want."
Rakovac, who is entering her fourth year of commerce with a minor of sociology at McMaster, has worked as a library student assistant for more than two years. Her job includes supporting patrons, circulating materials, and ensuring that the library is in order.
"Today, physical books are still very important," she said. "Being able to keep books in order and circulating materials to help people with research is a very pivotal part of the university."
Rakovac says one of the most interesting parts of her job at the library is helping to answer unexpected and interesting questions.
"The other day, we had someone ask us about how to search in German," she said. "I think questions like this really help you learn how to research and search for answers to questions to try and help patrons."
When she's not working at the library, Rakovac enjoys gaming, sewing, and powerlifting.
"McMaster has a powerlifting club on campus and it's such a great community," she said. "I enjoy it because it gives you a goal to work towards and it's a good reason to be at the gym."
Tamara Ozdemir, senior library assistant, says Rakovac is an important member of the team.
"Clara performs a wide range of tasks with efficiency and grace," said Ozdemir. "Her love for learning is apparent in every transaction with library visitors and team members."
Although Rakovac is close to completing her degree, the self-professed avid reader says McMaster library will always be a part of her life.
"I feel like this job has definitely introduced me to a lot of different topics that I wouldn't otherwise explore," she said. "Once I graduate from university, I'll know how to use the resources the library offers for my own personal learning experience."
Students of summer is a storytelling series from McMaster University Library featuring the student assistants who work in our spaces and provide valuable assistance to patrons during the spring and summer months.