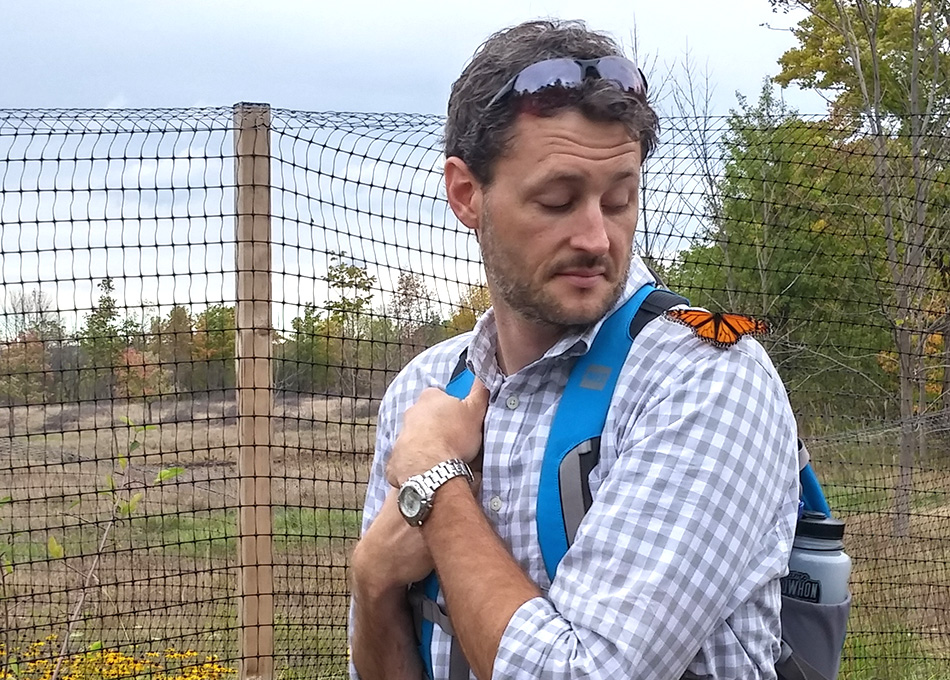 Since the start of his teaching career at McMaster University 13 years ago, Chad Harvey has been unable to find the perfect textbook for his students.
Harvey, associate professor of the School of Interdisciplinary Science at McMaster University, saw the Open Educational Resources Grant program as an opportunity to solve this problem.
"I've been struggling for years with not having a textbook that aligns with how and what I'm teaching," said Harvey. "The Open Educational Resources Grant gave me an opportunity to adapt an existing open textbook to seamlessly integrate into the course curriculum."
Harvey's version of Biology 2e, 'Biology 2e: Canadian Edition' will present first-year biology content in a Canadian context.
Each chapter of the textbook, geared toward introductory level biology courses, will include a profile of a Canadian researcher who uses the concepts presented in that chapter as a foundation for their research.
Harvey says he views this addition to the textbook not only as a chance to incorporate relevant Canadian content into the curriculum, but to also expand students' minds about who is behind the work.
"I want to present my students with the diversity of who a scientist actually is," said Harvey. "When they think about a scientist, I want them to see themselves, not a stereotype."
Working in direct collaboration with Harvey on the adaptation until the end of April are Prutha Patel, a second-year integrated science student, and Tanisha Warrier, a third-year life sciences student.
"I paired the Open Educational Resources Grant with the Student Partnership Program so that I could hire two students who would be able to provide their perspective and experience with learning and digesting content, and ultimately make this a much better piece of writing," Harvey said.
Harvey plans to hire another student over the summer and wrap up the project with integrated case studies by fall 2022.
As for the future of Biology 2e: Canadian Edition, Harvey says he sees it being used not only in the introductory courses he teaches, but in any such biology course at McMaster and across Canada.
"Whether it's their primary or secondary text, I am hopeful that will be the case."
Open Education Week, set for March 7 to 11, is an annual event highlighting the latest successes in open education, providing an opportunity for educators, practitioners, and students to gain an understanding of open educational practices, and be inspired by the wealth of open educational resources available. Chad Harvey is participating in a March 7 event that features McMaster faculty and instructors who are incorporating open education into their teaching. Register for this event and more at the OE Week webpage.