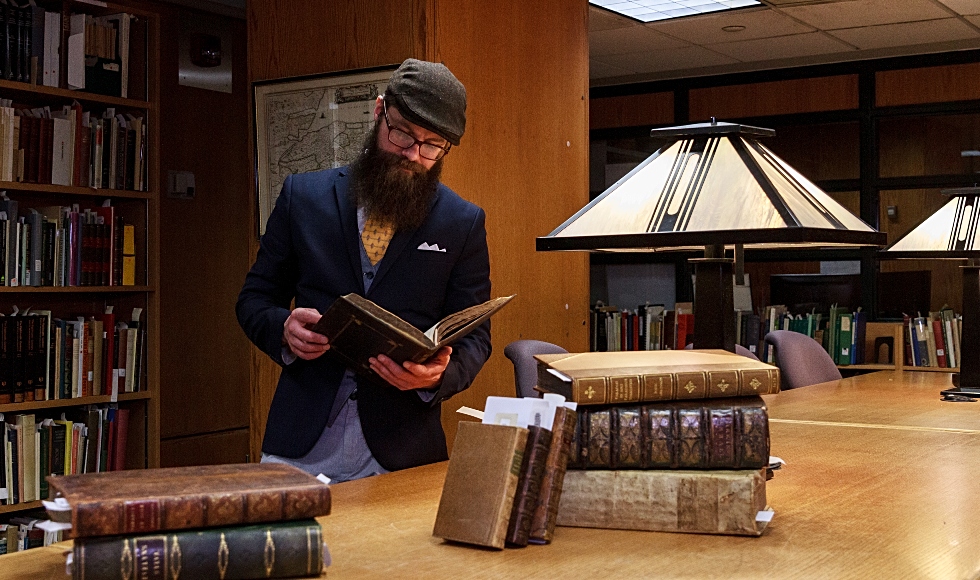 Myron Groover, archives and rare books librarian at McMaster University Library, is set to kick off a new season of public talks presented by the Hamilton Association for the Advancement of Literature, Science and Art.
Groover will explore several early books at the public lecture, entitled, "New Books Will Be Needed:" History, Magic, and Nature in Early Print, taking place in September.
"This will be an opportunity to learn first-hand about the relationship between knowledge and book production during the Renaissance era, illustrated by items which have come directly down to us from that time," said Groover. "We're so fortunate to have these artefacts at McMaster and are delighted to share them with the wider Hamilton community."
The presentation will delve into the following works: Schedel's Nuremberg Chronicle, Agrippa's Three Books of Occult Philosophy and Aldrovandi's Natural History.
Groover has worked at McMaster library's William Ready Division of Archives and Research Collections for the past seven years. He holds a master's degree in archival studies/library and information science from the University of British Columbia and a master's degree in history from the University of Aberdeen. 
The in-person public talk will take place on Saturday, Sept. 10 at 8 p.m., in Room 1105 of the Michael G. DeGroote Centre for Learning and Discovery at McMaster University. Pay parking is available on campus.
All are welcome to attend the lecture. Admission is free.
To learn more about the Hamilton Association for the Advancement of Literature, Science and Art, visit its website.