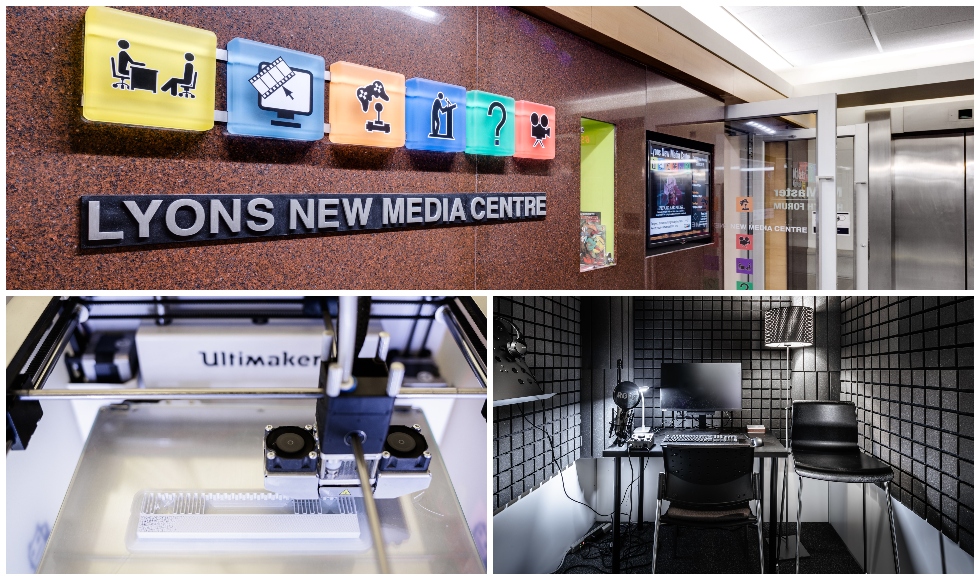 10 years ago this month, the Lyons New Media Centre officially opened its doors.
A unique and innovative space, the Centre was created to provide students with access to the cutting-edge tools they need to produce quality media projects and learn valuable media skills.
And that's what it's been doing ever since.
The Centre opened on September 13, 2010, offering students from all faculties access to its state-of-the-art computers and media production resources. Over the years, the Centre has continued to keep pace with technological advances, investing in new and innovative software and equipment to support student learning.
"Media, in all its forms, is an expanding field and is an important element for students, both academically and as they prepare for the ever-changing work environment," says Rhonda Moore, manager of the Lyons New Media Centre.
"From podcasts and documentaries to illustrations and visual presentations, the use of media has become an increasingly important component of course assignments and student learning," she continues. "Lyons has played a vital role in helping students learn these skills and create appealing media works for their classes."
Over the past decade, the Centre has made a number of changes including upgrades to computers, software and camera equipment, and has added many popular features and resources such as 3D printers, and a video gaming room.
More recently, the Centre opened an audio recording booth, and converted the media classroom into a media production studio. More changes are planned for the Centre, including a second audio recording booth and a venture into the world of virtual reality.
Located on the 4th floor of Mills Library, the Lyons New Media Centre was named after Margaret and Ed Lyons who, in addition to support from the Office of the Provost, McMaster University Library, and the Faculty of Humanities, were instrumental in helping to expand the Edward & Margaret Lyons Instructional Media Centre.
Learn more about the late Margaret Lyons, McMaster alumna '49
Join us in celebrating 10 years of creativity in the Lyons New Media Centre. There will be a variety of posts on social media over the next few months showcasing the Centre then and now, as well as some memories. Make sure to follow 'lyonsnewmedia' on Instagram or Twitter to catch all the posts.
Happy Anniversary Lyons! We can't wait to see what the next 10 years brings.
Though the Centre's physical space remains closed, students can still access its media creation software and staff expertise virtually. Learn more
Related News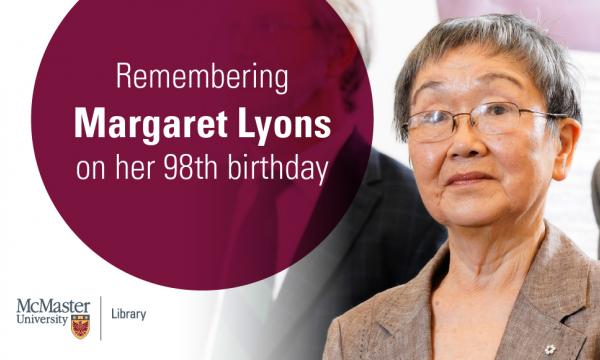 Lyons New Media Centre honouring late Margaret Lyons' 98th birthday
Rhonda Moore, manager of Lyons New Media Centre, talks about Margaret Lyons' legacy, how the centre is marking what would have been her 98th birthday on Nov. 21, and what we can expect from the centre when the winter term arrives.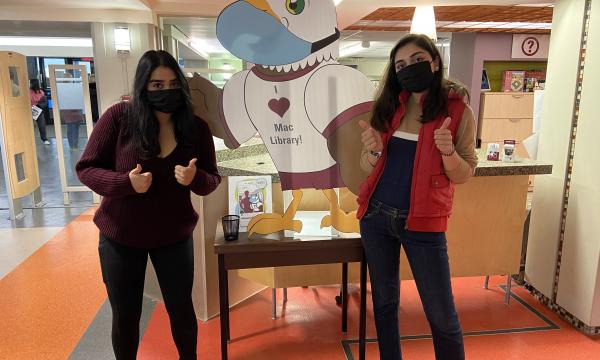 #MaskUpWithMaud at the library
Library users are encouraged to snap a photo with Maud and share on Instagram to encourage others to wear their masks in our spaces.