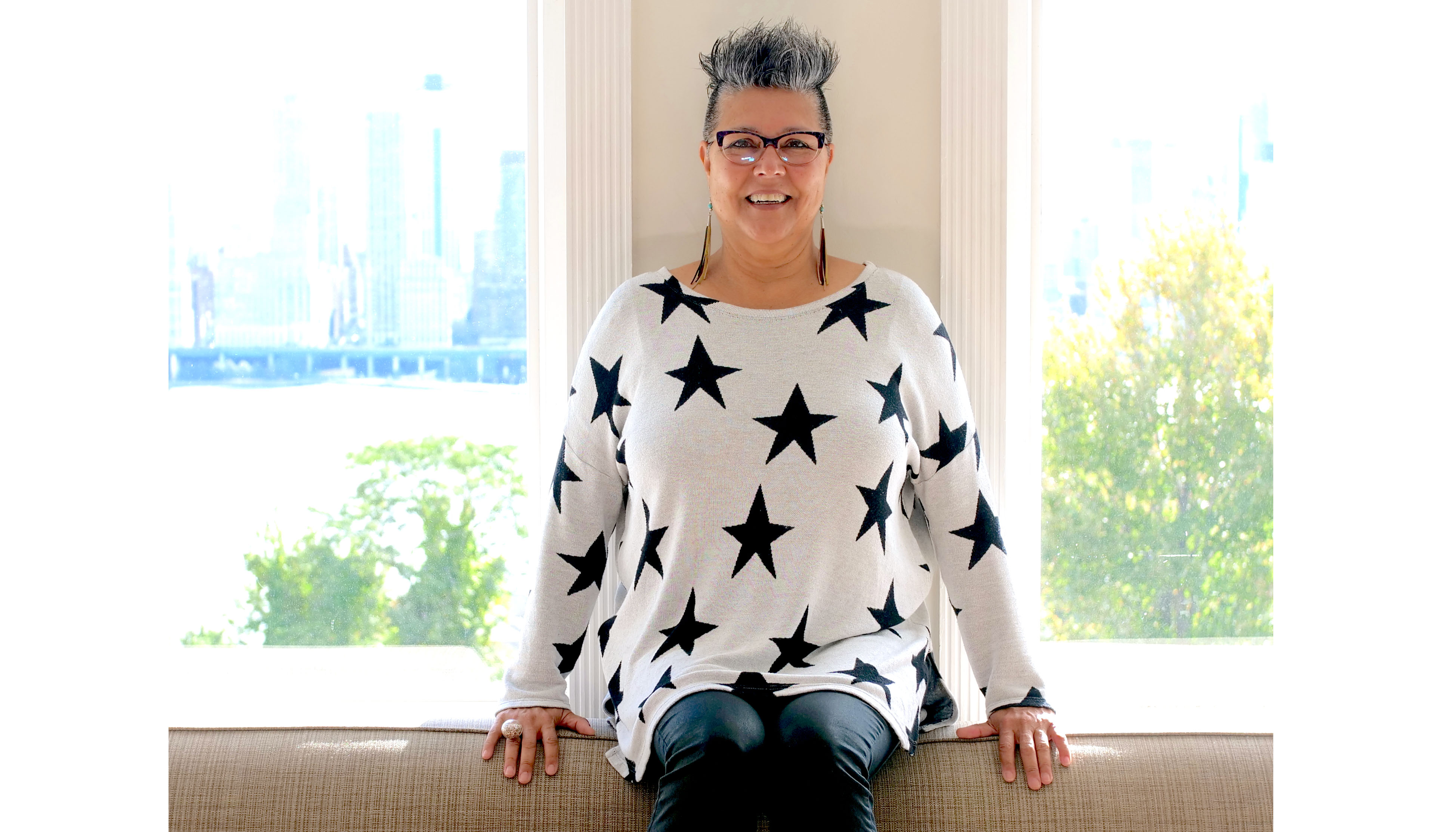 Janet Marie Rogers is on a call from her home on Six Nations of the Grand River Territory, sharing stories of the wonderful people she has met over the past year.
The Mohawk/Tuscarora wordsmith may have faced one of the most challenging terms as the Mabel Pugh Taylor Writer in Residence, but she speaks excitedly about the experience of nurturing local writers and storytellers.
Despite filling a residency at a time that prevented her from meeting writers in person, or even seeing her office at McMaster University, she says that she, along with those seeking her guidance, quickly adapted to the new socially-distanced world to keep the creativity flowing.
Manuscripts were emailed to her, printed on paper and reviewed by hand with pen. Ideas and edits were discussed over the phone. Emails were exchanged with suggestions for publications that may be interested in these new works.
It was a combination of the old world and what has become known as the new normal.
Now, at the close of her residency, Rogers is left with a feeling of gratitude.
She says she is thankful for those who supported her from McMaster's Department of English and Cultural Studies, McMaster University Library and Hamilton Public Library.
And she is humbled by those who shared their writing, their dreams and especially, their laughter.
We spoke with Rogers about how she embraced technology during the pandemic, why E. Pauline Johnson would have been an influencer on social media, and how she was inspired by the writers and storytellers she met during a most unusual year.
If you had to sum up your experience of being the 2020 Mabel Pugh Taylor Writer in Residence in one word, which word would you choose and why? 
The whole experience was a blessing. Being appointed the writer in residence was so perfectly timed, a huge opportunity and an honour. I truly felt blessed.
What was the most meaningful part of being the 2020 writer in residence?
The most meaningful part was connecting with local writers. It always is as a writer in residence. It is about meeting with people, talking about stories and, if I can, providing inspiration for more writers to find their own way into their writing careers. To me, that is the most fulfilling and important part of any residency. It's also the most rewarding. Any opportunity I have to connect with other writers is special, especially since as writers, we work in solitary conditions.
I understand you connected with 30 local writers by email and phone throughout the pandemic. How did you manage to keep in touch, when during a normal year, you would have met with many of them one-on-one?
It was just a sign of the times. I tried to go with the flow like everyone else. I worked with writers over email, and when I needed to have a more nuanced conversation, we spoke on the phone. It was so nice to just chat with someone and be able to review their stories and poetry. I didn't do video calls because we're in front of these computers enough, so I thought, why not an old-fashioned phone call? Even with all this technology, I was printing pages on my printer and editing on paper. I would then work with the writers from the hard copy. It was still old-fashioned in that way.
What were the writers and storytellers like that you interacted with during your residency?
The writers I interacted with were varied, both in level of experience and genre. There was a lot of poetry, fiction stories, memoirs, science fiction stories and even new work that defied definition or was a hybrid of different genres, and I really enjoyed that. The authors were students, retired individuals, educators, McMaster alumni, and I was also in consultation with a few children who were writing. I had some lovely phone calls with these children, and it was just like having a professional writing consultation. It was a joy to see them so into their stories, and rightly so, as their stories were really good.
You speak about E. Pauline Johnson as being an influence for you. Tell us why. 
As an Indigenous woman from my territory, Pauline Johnson has a huge influence on me. The work that she started is the work I am continuing to do, and that is presenting as a spoken word artist, as a person who presents original poetry in different ways. She took her original work on the stage and travelled across the country 19 times, whereas I take my original poems and turn them into videos as performance art. She started that, and I am continuing the work she started.
During a recent event, you said that E. Pauline Johnson would have rocked Twitter. What did you mean by that?
When I think about Pauline Johnson, it doesn't take much to fantasize about her existing now. She was such a self-starter, such a unique individual, and had to be a self-promoter of her work and her tours because that's what she had to do. I find this is how Twitter, Instagram and other platforms serve individuals, whether you are promoting your career or yourself. People love to do the selfie thing, and it helps people connect in a really immediate way as you grow your followers. I think she would be very adept at that, going online and connecting with people.
What was the most memorable interaction you had as writer in residence?
There was a lot of really quality writers who could write at a high level, and I thought, 'Wow, you guys have already got this.' One person who really sparked something in me was someone who was writing real stories about her encounters with ghosts. I would read her work, wide-eyed, and it indulged my love of ghost stories. I connected this writer with a ghost-hunting team from Six Nations and she went on a ghost hunt with them. We bonded in that way, and it was fun to read her stories. Her stories were also being produced as podcasts, and that was another layer of our connection. I loved to hear her stories going to an audio version.
You speak a lot about the power of connection, including how it can help dismantle racism. Can you tell us more about this concept?
The idea that connection is the opposite of racism is really an epiphany that I've had. When you experience racism so often, you wonder what it will take to end it. I've realized it is because we don't have the opportunity to learn from one another. Racism is all about preconceived notions of other cultures and other races that aren't necessarily true. When you have the opportunity to connect, it dispels those preconceived ideas. It is also important that we connect in the right way, that we support each other and are careful of our wording and language to ensure it is thoughtful.
What's next for you?
There is an opportunity I'm working on where I can continue to mentor writers. Audible has a new emerging writer program for Indigenous writers, in particular, and they are reaching across the nation to find writer to provide that mentoring. That is something that is a passion of mine, and I love to broaden that circle of writers and increase the number of writers on the literary scene. I am also working on a web series, and if it all lines up, we'll be shooting that in August. I am working with a group of Indigenous women comedy writers in Toronto that call themselves Manifest Destiny's Child. I look forward to writing this series with them, especially since it's a comedy.
What is the best piece of advice you have for writers?
When I consult, I ask writers what their intention is. Not everyone wants to publish, some people just want to write. I like to find out what their intention is, and if publishing is what they want, I tell them to start building up their publishing credits. A publisher won't take a risk on you unless you have a few publishing credits under your belt. People have come to me and told me they want to write a trilogy, but I tell them that they should first start with a paragraph. I always say, start small. I also encourage writers to show their work around. As writers, you have to learn to present your work. Writing is one activity, but reading is another thing. You only learn how to do that by doing it. Those are my key points I make to writers who want to build their careers. I always tell them to be clear what their intention is, start small, build your publishing credits, and learn to present their work.
Do you have any closing thoughts?
I don't want to be cliché, but seriously and in a heartfelt way, I felt so supported in this residency by the people in the Department of English and Cultural Studies, McMaster University Library and Hamilton Public Library. They didn't ask any questions and they gave me free reign in everything I did. All they wanted to know was how they could help. I really look forward to staying connected to McMaster and the libraries.
Discover
Pauline Johnson fonds at McMaster University Library
National Poetry Month Celebration with Louise Bernice Halfe and Janet Marie Rogers