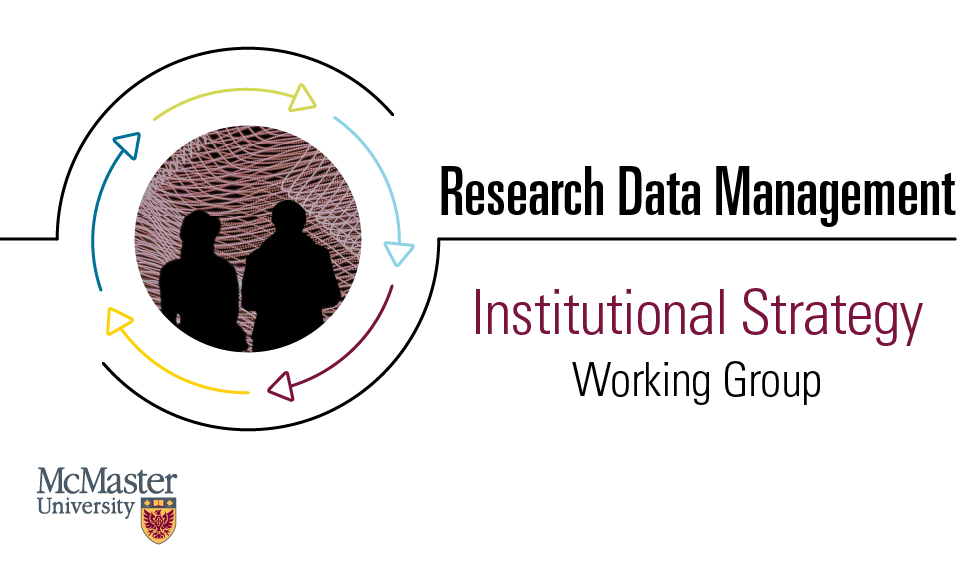 By Danica Evering and Tina Depko, McMaster library
McMaster University's Research Data Management (RDM) Services and Institutional Strategy Working Group are inviting feedback on current and ideal RDM visioning documents from faculty, graduate students, research staff, and other McMaster researchers.
RDM is a set of practices to plan for, collect, organize, document, store, preserve, and share research data. This process increases research visibility, generates new collaborations, enables verification of results, and fosters a culture of reproducible research.
Development of an RDM institutional strategy document with action items to guide McMaster from the present to the future is underway and a draft will be released to our research community for feedback in fall 2022. At this time, the working group is seeking input on its Current and Ideal State documents, which grew out of the research and public consultation process while developing the strategy.
"Ongoing feedback from members of our research community is important to help ensure these documents reflect our current state and aspirational future," said Jay Brodeur, chair of the working group and associate director of digital scholarship services at McMaster University Library. "Given that research data management is a shared responsibility and critical to our success as a university, we look forward to working with the McMaster community to build shared understanding and vision."
The two documents for review are:
These documents have alt text and are screen readable.
Feedback will be accepted until end of day on Sept. 7, 2022. Researchers can email the RDM Services team at rdm@mcmaster.ca with any questions or comments.
Large print versions:
About the Institutional Strategy Working Group
The working group formed in early 2021, building an institutional strategy to help determine how McMaster will provide researchers with services, culture, and infrastructure to support RDM best practices and ensure they're able to meet the requirements of the Tri-Agency Research Data Management Policy. This policy was developed to support research excellence and is framed around three pillars: institutional strategies, data management plans, and data deposit.
Developing the strategy aligns with the same data-driven iterative processes as the research it will support. The working group has followed the Digital Research Alliance of Canada institutional research data management strategy development template, which comprises the following activities:
Stage 1: Assemble a strategy development team
Stage 2: Assess the current state of RDM
Stage 3: Envision the future state of RDM
Stage 4: Articulate the institution's path forward
Stage 5: Assemble and launch the strategy
As part of this, the Institutional Strategy Working Group completed four assessment strategies: an environmental scan of RDM stakeholders and services; a scale and maturity assessment; a survey of researcher needs, and dozens of focus group interviews with researchers and research support units. Now that the research and consultation is stage complete, Current State and Ideal State documents have been developed.
Helpful links
Research data management (RDM) is the active organization and maintenance of data throughout its life cycle. RDM Services at McMaster University provides several resources, including personal support, to assist researchers on campus with a variety of RDM processes.