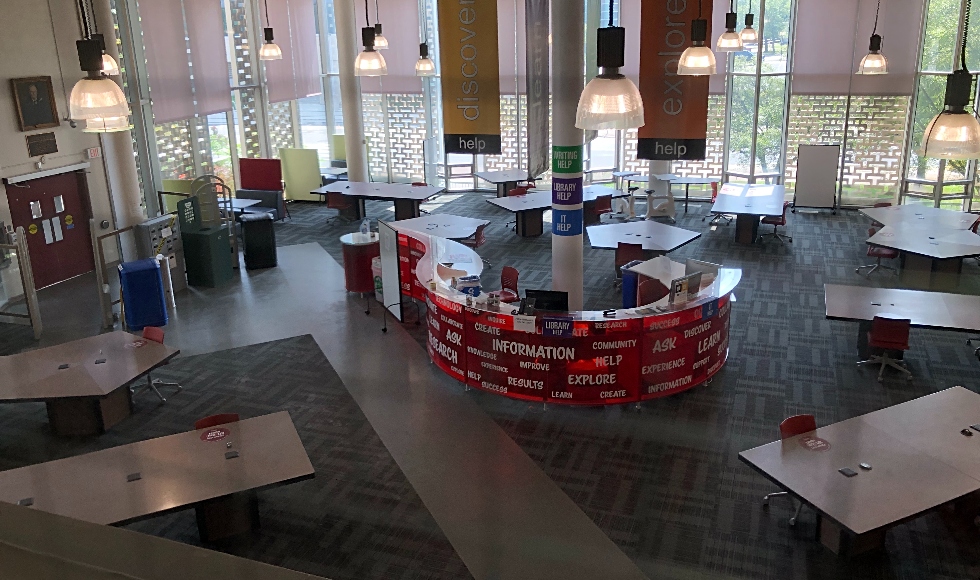 The University Library, working in partnership with the School of Graduate Studies, is providing McMaster graduate students with dedicated study space in Mills Library until the end of the Fall term.
The Graduate Study Space, located in Mills Learning Commons, is intended to support graduate students who have unreliable internet connections at home and/or are in challenging living situations that don't support an effective study environment. Students can access the space Monday to Friday, from 10 a.m. to 4 p.m.
Graduate students wishing to use this space must first apply for access. Students will then be able to use theirWorking@McMaster ID card, or a white security card to access the Learning Commons. Security cards will be provided to students if needed.
A number of measures have been put in place to maintain the safety of those using the space.
In addition to wearing masks and respecting physical distancing guidelines, students are required to complete the Provincial Self-Assessment Tool one hour prior to arriving on-site, and are required to complete the COVID-19 Awareness training offered through Mosaic. Hand sanitizer and antibacterial wipes will also be provided, among a number of other safety measures.
This study space will be accessible Monday through Friday from 10:00 a.m. to 2:00 p.m., from Monday, August 10 to Friday, September 18.
No access will be provided to the print collection or other parts of the Library
Visit the Graduate Study Space webpage for full details