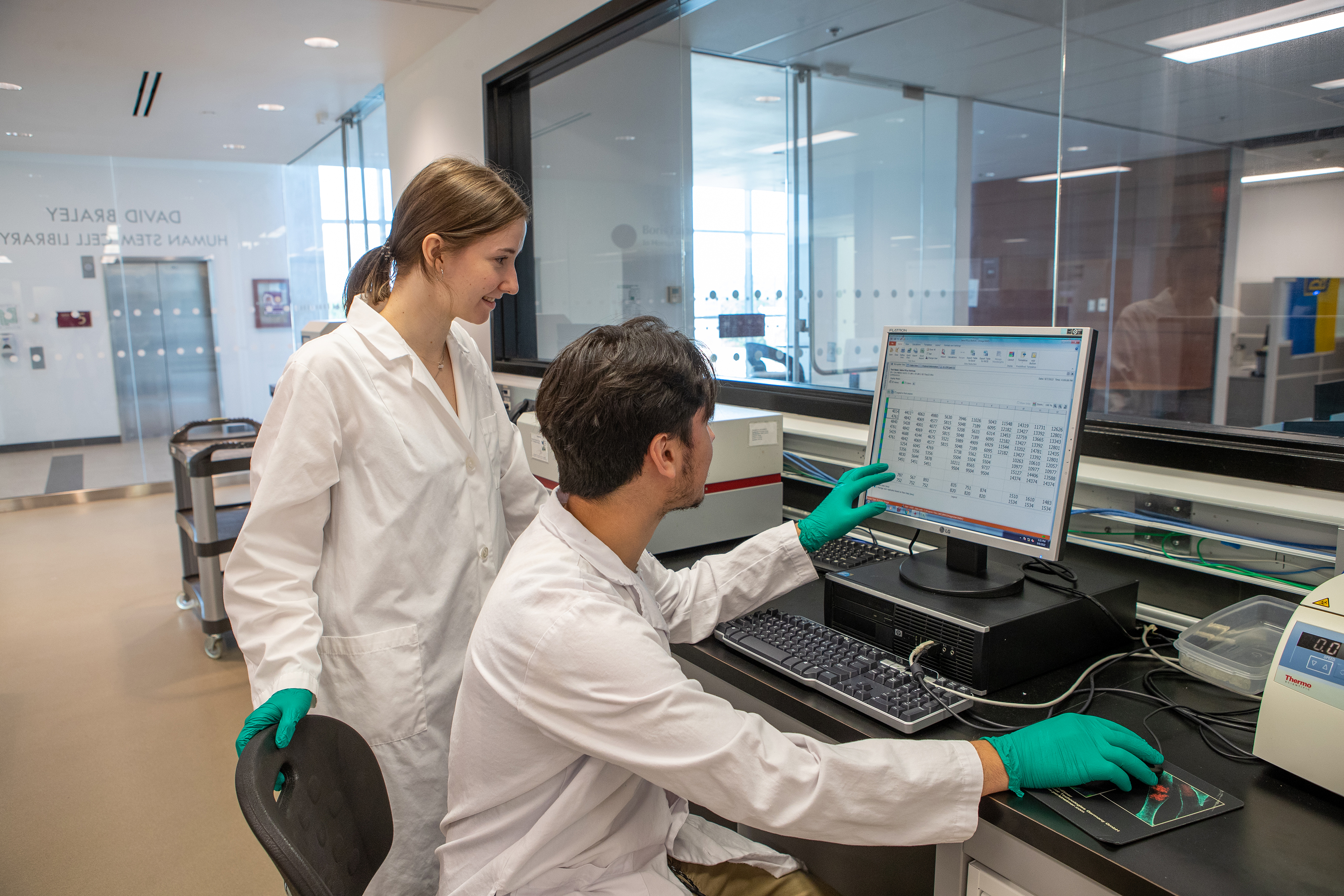 McMaster University researchers looking for help with their data management plans have a new made-at-McMaster resource.
The data management plan database brings together more than 180 plans and related resources from around the world into a central open-access online platform. It is intended is to remove the uncertainty in creating a data management plan and help researchers meet related funding requirements.
The project comes from McMaster University Library's Research Data Management Services team, which is committed to supporting the needs of researchers affiliated with the university, through support by the library's Digital Experience team.
"Many researchers are already at capacity, so completing a thorough and effective data management plan can be difficult when submitting a funding application," said Angela Di Nello, senior manager of McMaster's Digital Research Commons Pilot. "In addition, this challenge is only further exacerbated by the fact that there is no central location where researchers can find existing examples from which to model their plans."
Data management plans are an important tool that researchers use to conduct their projects. Each plan is a living document, updated regularly, which outlines the processes and steps to care for data that will be taken over the course of the project. Simply put, it is the blueprint for the lifecycle of data in a research project.
Canada's three national research funding agencies—the Canadian Institutes of Health Research, the Natural Sciences and Engineering Research Council, and the Social Sciences and Humanities Research Council—recently announced a forthcoming requirement for researchers applying for funding to submit a data management plan with their application that is rolling out in pilot competitions this year. Canadian universities have also been mandated by these funding agencies to create and implement a strategy to support research data management at the institutional level.
"As we continue to see datasets increasing in size and complexity, and journal and funder requirements expanding, this data management plan database offers a valuable resource that researchers can use and to which they can contribute," said Di Nello.
The database gathers examples from across the world including DMPs from the Digital Research Alliance of Canada, National Institutes of Health (NIH), Qualitative DMP Competition, DataOne, Digital Curation Centre, Liber, the Working Group on NIH DMSP Guidance, and UC San Diego Research Data Curation into one open-access platform.
It allows users to search data management plans based on various characteristics including but not limited to field, discipline, funding agency, and keywords, among others. There is also a form for researchers to submit their own data management plans to the database to continue to support their colleagues to apply best practices in their research.
Built on open-source resources, the aggregated dataset will be contributed as an open dataset in turn to McMaster Dataverse, shared with research support services across the world.
Jay Brodeur, associate director of Digital Scholarship Services at McMaster University Library, says the project reaffirms the value of working for and with research stakeholder communities to develop resources and improve outcomes.
"This initiative exemplifies how we can integrate existing resources and community contributions to the betterment of researchers within and beyond McMaster," he said. "We are grateful to build upon the exceptional work of the broader RDM community and excited to give back to it, in turn."
- With files from Shrey Acharya, Research Data Management assistant at McMaster University Library 
Access the data management plan database 
Fall 2023 data management plan workshops
RDM Community of Practice: Data Management Plan Roundtable
Sept. 28, 2023
11 a.m.-12 p.m.
Virtual workshop
Register
Data Management Plans + Introduction to DMP Assistant
Oct. 25, 2023
10:30 a.m.-12 p.m. 
Virtual workshop
Register
Need help?
For more information, visit the RDM Services website or email McMaster's RDM team.