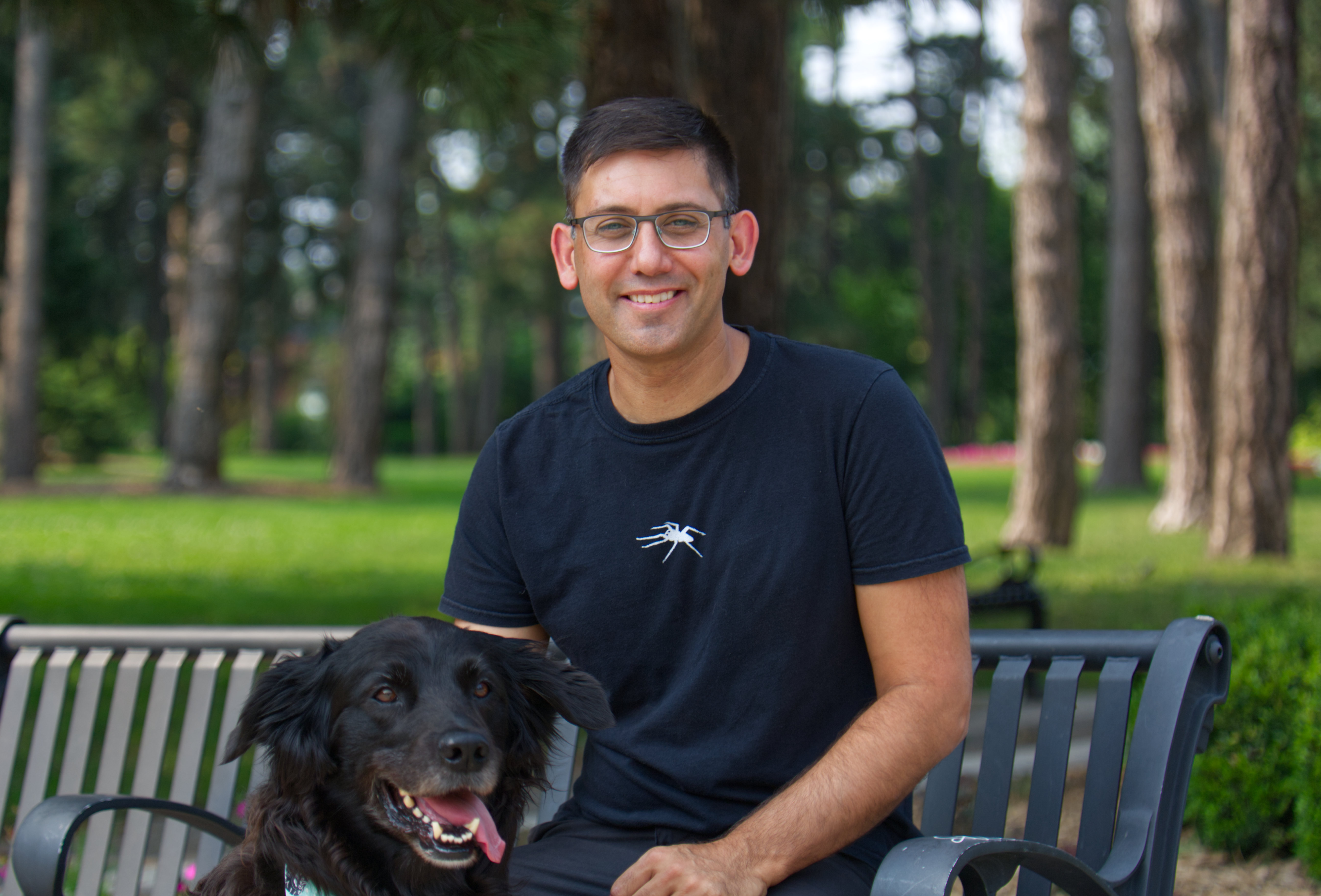 Pasha Malla, the author of poetry and fiction works — including Kill the Mall, The Withdrawal Method and People Park — is wrapping up his stint as the Mabel Pugh Taylor Writer in Residence following a year of workshops, consultations with writers, and teaching.
The annual residency, which is a partnership between the Faculty of Humanities' department of English and Cultural Studies, the McMaster University Library and the Hamilton Public Library, invites a Canadian author to work at the public library and on the McMaster campus, mentoring creative writers from the community.
In addition to his work with individual writers, Malla also gave a series of workshops on both the art and business of writing, covering topics like how to create suspense and urgency, and how to work with literary agents.
We asked him a few questions about his experience this year.
What has been the most meaningful part of your experience as the 2021 writer in residence?
I don't know how meaningful it is, but I've just done my best to try to figure out what people are trying to do and then help them do it.
What are you hoping participants have learned from their work with you?
I don't think I could generalize, as I tried to approach each participant's writing individually and did my best to tailor my feedback per the author's specific concerns and goals. I can only hope that participants found our conversations useful, focused and motivating, and that they returned to their writing feeling a bit better equipped — and maybe even a little more confident.
Have you taken away any lessons for yourself from this experience?
Writing and teaching writing are similar, ongoing learning experiences, so I hope that alongside this gig I've continued to develop as a writer and teacher and editor and, ideally, human being.
Also: if you have a big dog who hates the mailman, don't schedule Zoom meetings at 2:30 p.m., the precise moment when the mail comes.
What was your most memorable interaction?
I really liked discovering that the author of some very compelling poetry was a student in high school – which speaks to the amazing scope of this program, in that submissions are open to really anyone from the broader Hamilton community, and access isn't limited to those with connections to the university.
What's next for you?
Once the school term has wrapped up: A vacation to Mazunte, Oaxaca, Mexico. I am excited to swim in the ocean. I really like swimming in the ocean.
Any closing thoughts?
Hamilton lost a great restaurant in 2022 when Tomah closed. Let us all pray for its relocation in whatever form works best for Mohammed and his family. All hail their turkmani cheese and chicken shawarma sandwich forever!