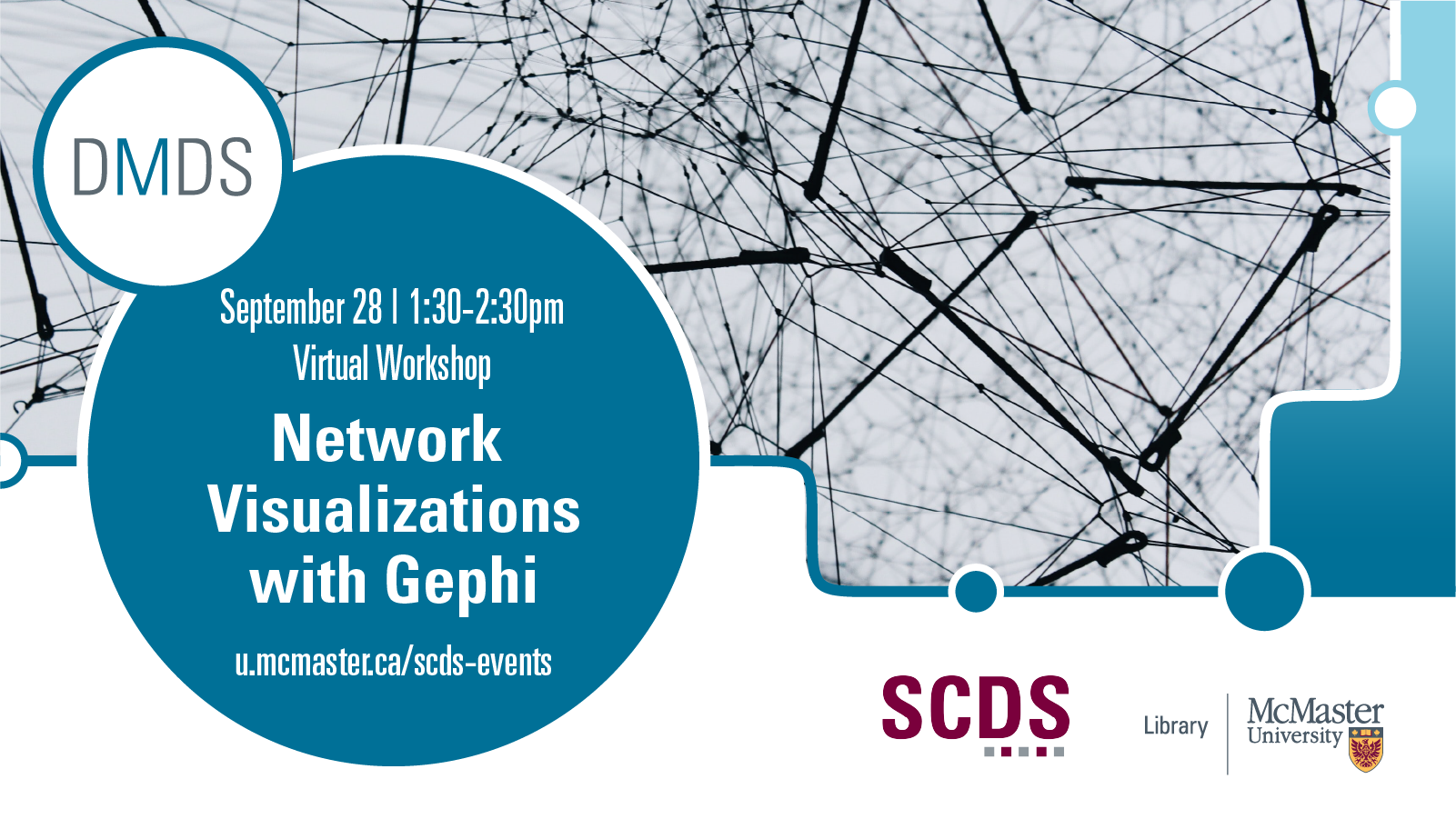 Date/Time
September 28, 2022 01:30 PM to 02:30 PM
Learn to graph data and visualize networks at this virtual workshop on Gephi. Participants will learn how graph data can help express relationships between entities and visualize networks for Humanities scholars. The group will use a visualization tool intended for social network analysis to map and identify relationships.
*Presented by Subhanya Sivajothy, Data Analysis and Visualization Librarian. This virtual workshop will be recorded and shared on the Sherman Centre's website. 
More information
More information/Registration Details