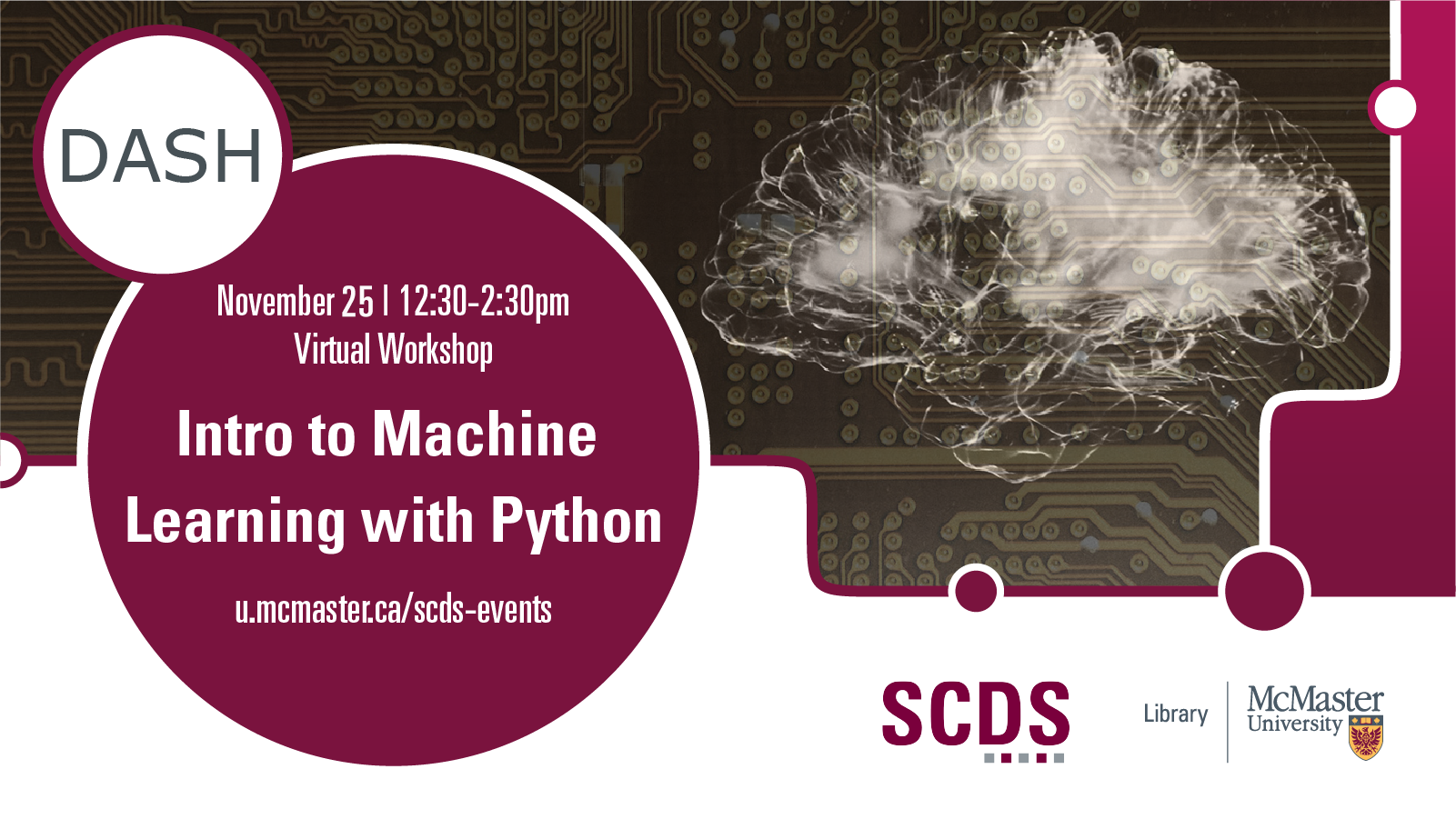 Date/Time
November 25, 2022 12:30 PM to 02:30 PM
Machine Learning is an exciting way to get more insight out of your data. Working with Python, this workshop will cover some basic theory and algorithms for feature learning, classification, and regression. 
*Presented by Isaac Kinley (DASH Support Assistant). This virtual workshop will be recorded and shared publicly on the Sherman Centre's website.
More information
More information/Registration Details