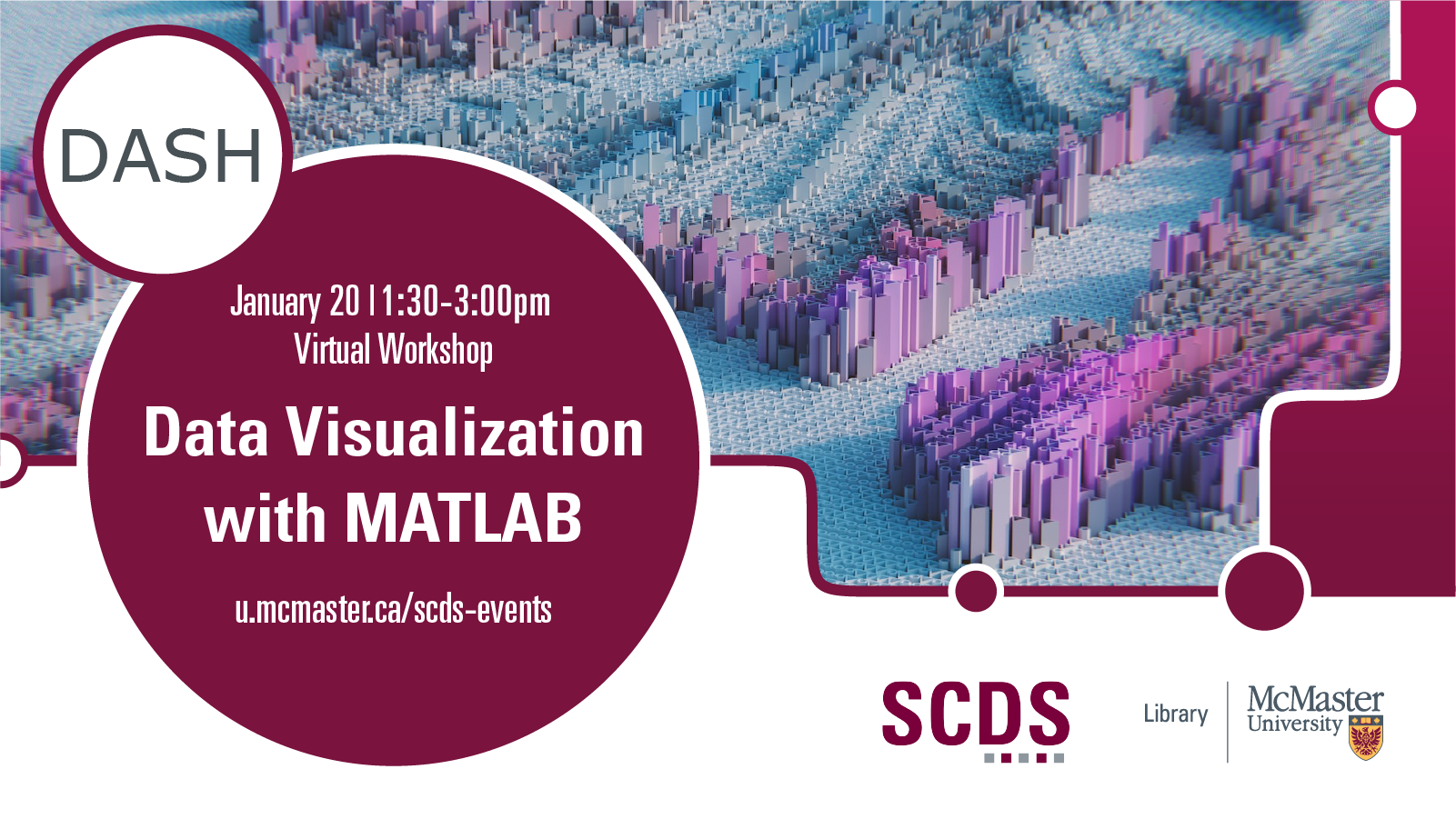 Date/Time
January 27, 2023 01:30 PM to 03:00 PM
This asynchronous module will discuss how you can create publication-quality figures using MATLAB or its free alternative, Octave. The module will cover plotting options for one- and two-dimensional continuous and categorical data and explore options for customizing your figure's appearance. 
*Materials created by Subhanya Sivajothy (Data Analysis and Visualization Librarian). This asynchronous module will be sent via email to registrants on the day and time on the event listing. 
More information
More information/Registration Details