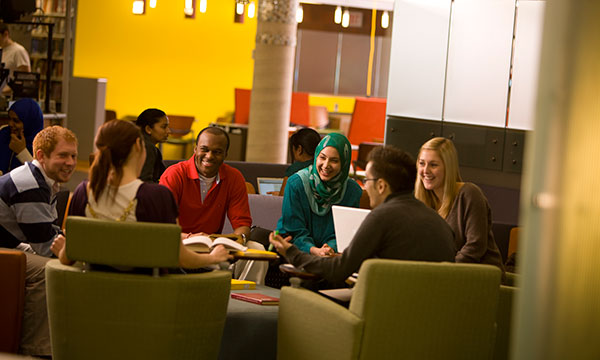 Date/Time
Jun 18, 2019
7:00 PM TO 9:00 PM
McMaster's Nuclear Reactor – the most powerful research reactor in Canada – and the Thode Library of Science and Engineering both stand as enduring monuments to the vision of internationally renowned nuclear scientist and McMaster president (1961–1972), Henry G. Thode.
Join us for a special celebration commemorating the 60th anniversary of the Nuclear Reactor and the 40th anniversary of Thode Library.
Jim Greenlee, author and three-time McMaster alumnus, will reflect on Dr. Thode's remarkable legacy having presided over an unprecedented era of expansion at the university, including the construction of the Nuclear Reactor. Andrea Armstrong, research scientist and adjunct professor of Chemistry at the McMaster Nuclear Reactor, will share highlights of the cutting edge research and global impact in medical isotopes now taking place in this unique facility.
Tuesday, June 18, 2019 First Floor of H.G. Thode Library of Science and Engineering, McMaster University 7 pm - Talks by Jim Greenlee & Andrea Armstrong 8 pm - Post-reception
More information/Registration Details