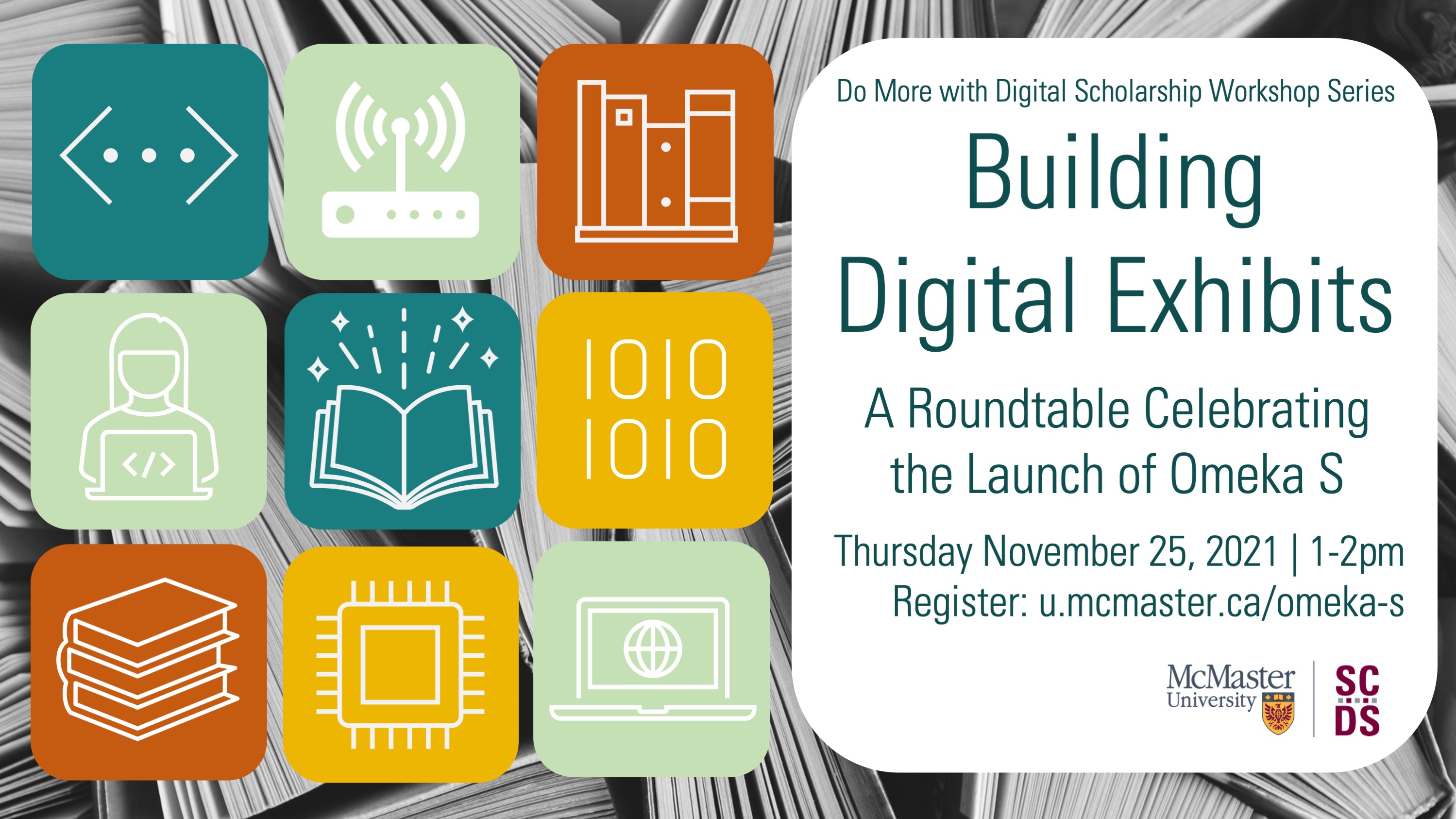 Date/Time
November 25, 2021 01:00 PM to 02:00 PM
Learn about the variety of uses and possibilities for digital scholarly exhibits with the digital exhibit platform Omeka S. From classroom projects and research dissemination to organizing digital collections, members of the McMaster community will share some of their experiences working with Omeka. Join us and find out if Omeka is the right tool for your next classroom or research project!
This event features a short demo, roundtable discussion, and a Q&A. 
Panelists: Karen Balcom (Associate Professor, History), Myron Groover (Archives & Rare Books Librarian), Rachel Manes (2021 McMaster Master's Student, History), Amanda Montague (Postdoctoral Fellow, the Sherman Centre for Digital Scholarship), Devon Mordell (Education Developer, the MacPherson Institute), Nina Sartor (McMaster University Undergraduate Student)
More information
More information/Registration Details