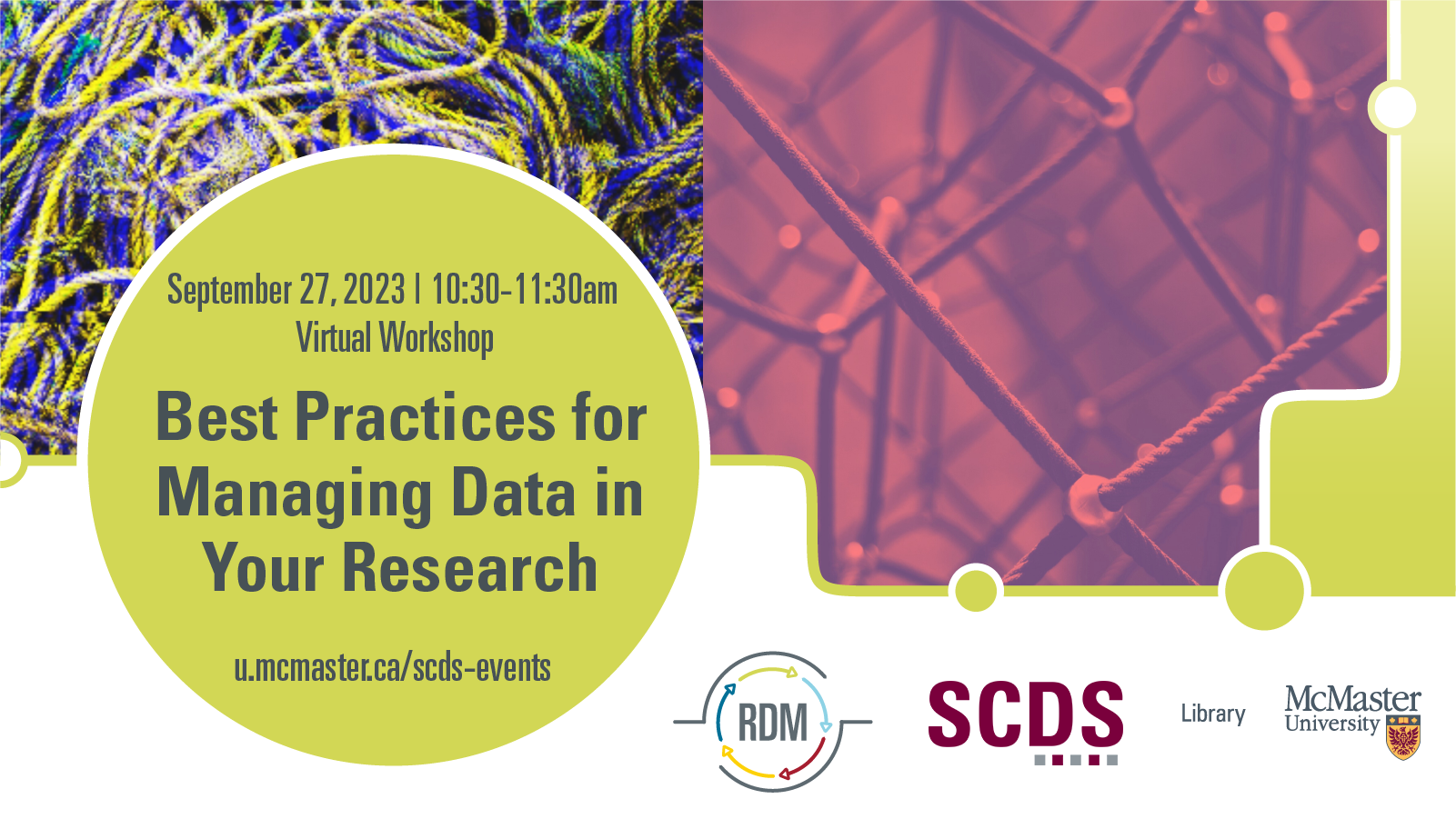 Date/Time
September 27, 2023 10:30 AM to 11:30 AM
In this introductory workshop, learn about research data management best practices and how investing a small amount of time in organizing your data now can save you a lot of time and prevent future headaches. We will go over best practices for data planning, storage, organization, preservation, and sharing.
Details: This virtual workshop will be recorded. The recording will be posted to the Sherman Centre's Online Learning Catalogue.
Facilitator Bios: Isaac Pratt (he/him) is McMaster's Research Data Management Specialist. A research scientist by training, he has a PhD in Anatomy & Cell Biology. He leverages nearly a decade of interdisciplinary research experience to help support students, staff, and faculty. His expertise lies in questions surrounding data storage, security, planning, archival, and sharing. Isaac also provides support and curation services for McMaster Dataverse. His other interests include reproducible research methods, open science, and data science. Email Isaac at pratti@mcmaster.ca.
Danica Evering (they/them) is McMaster's Research Data Management Specialist. They hold expansive experience with research support, education, project management, advocacy, and knowledge translation; with fluency in social practice art, healthcare, community research, data, and systems development. Danica supports students, postdocs, faculty, and staff with RDM through the data lifecycle—Data Management Plans, storage and backup, data security, data sharing. With an MA in Media Studies from Concordia, they are interested in fostering RDM within curious scholars and disciplines. Email Danica at everingd@mcmaster.ca.
More information
More information/Registration Details