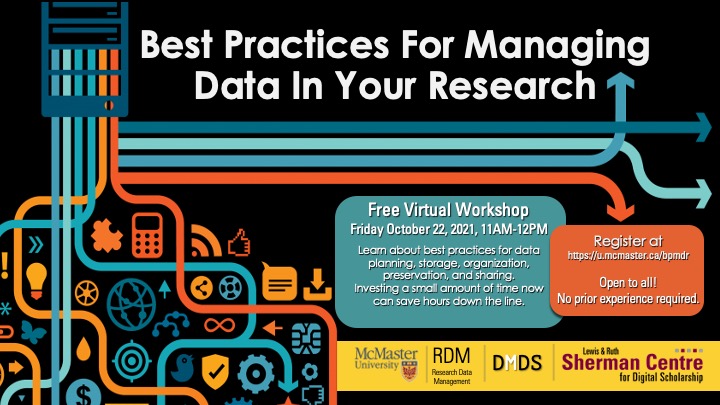 Date/Time
October 22, 2021 11:00 AM to 12:00 PM
In this introductory workshop, learn about research data management best practices and how investing a small amount of time in organizing your data now can save you a lot of time and prevent future headaches. We will go over best practices for data planning, storage, organization, preservation, and sharing.
This workshop consists of a synchronous workshop session, which will be recorded and shared publicly afterward.
More information
More information/Registration Details