RSS Feeds Now Available in Library Catalogue
We're excited to announce that RSS feeds are now available from the Library Catalogue!
You can now save the results of any Library Catalogue search and be updated when the library receives new materials that match your search (see the screenshot below). Your updates will be delivered via RSS.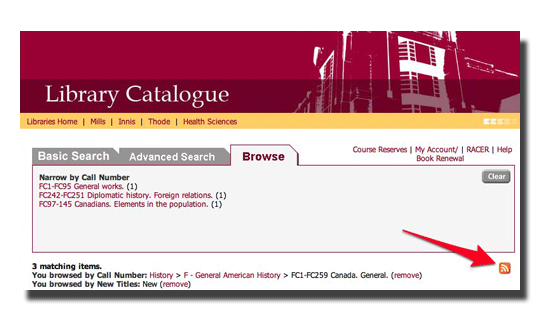 RSS feeds are particularly useful for Catalogue searches that you do frequently. Simply perform the search as normal, then right-click on the

button (see image above), select "Copy Shortcut" (or "Copy Link Location"), and paste the URL into your RSS reader. Depending on your browser, you might also be able to click the

button to subscribe to the feed directly in the RSS reader of your choice (this worked when using Firefox and Google Reader during our tests).
For more information on RSS, click here.
---