A New Home for Journals, Theses, and Research
On October 1st, 2014, Escarpment Press and Student Journals @ McMaster, the University Library's new journal publication platforms, went live. This follows the successful June launch of MacSphere, which replaced our former institutional repository. Over the past five months, the University Library has been working hard to migrate our institutional repository and the faculty and student journals we support from their former homes on Digital Commons to new locally hosted systems.
Escarpment Press and Student Journals @ McMaster operate using Open Journal Systems (OJS), an open source publication platform developed and supported by the Public Knowledge Project based at Simon Fraser University. OJS has become a fundamental element of the open access journal architecture, used by thousands of journals around the world. By moving the journals from Digital Commons to OJS, we are now able to offer DOI registration to journals and have a far greater ability to adapt to changes in the journal publication environment, among other advantages.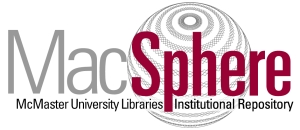 MacSphere employs DSpace, the most commonly used software for institutional repositories. The main source of content for MacSphere are the thousands of theses and dissertations written by McMaster graduate students. The School of Graduate Studies was a key partner in the migration process. We encourage McMaster faculty, students, and researchers to consider depositing their research in MacSphere to open their work to a global audience.
---