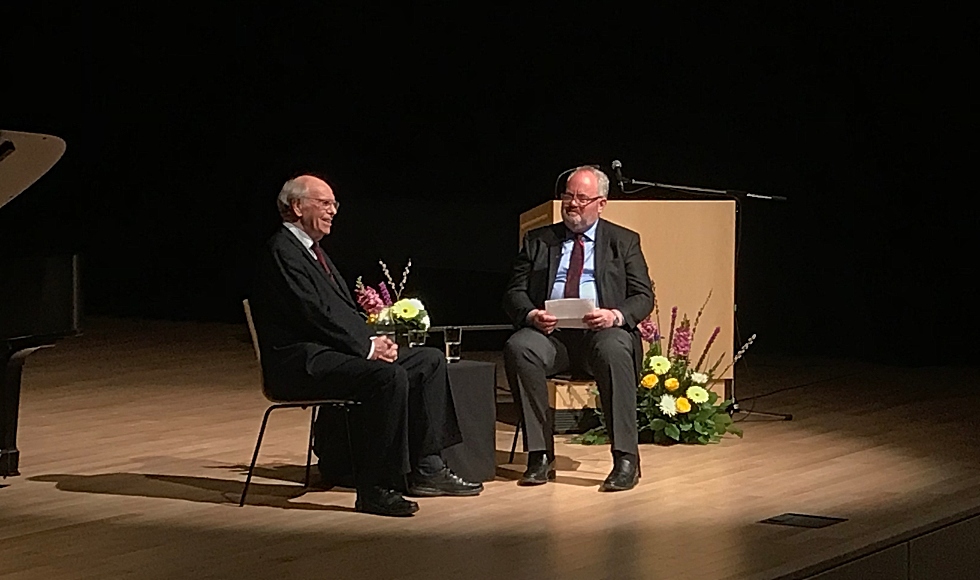 He was one of music's earliest superstars. Polish-born composer and piano virtuoso Fryderyk Chopin, was renowned in the 19th century for his deeply expressive, poetic music and his famously high-profile love life, making him a quintessential symbol of the Romantic era.
Though he died at the age of 39, Chopin left behind a towering musical legacy – one that continues to inspire performers and captivate audiences more than 170 years after his death.
It's a legacy that McMaster professor emeritus Alan Walker recently brought to life in his new biography, "Fryderyk Chopin: A Life and Times," a work The Economist named one of the Best Books of 2018 and which has been described by The New York Times as "a magisterial portrait."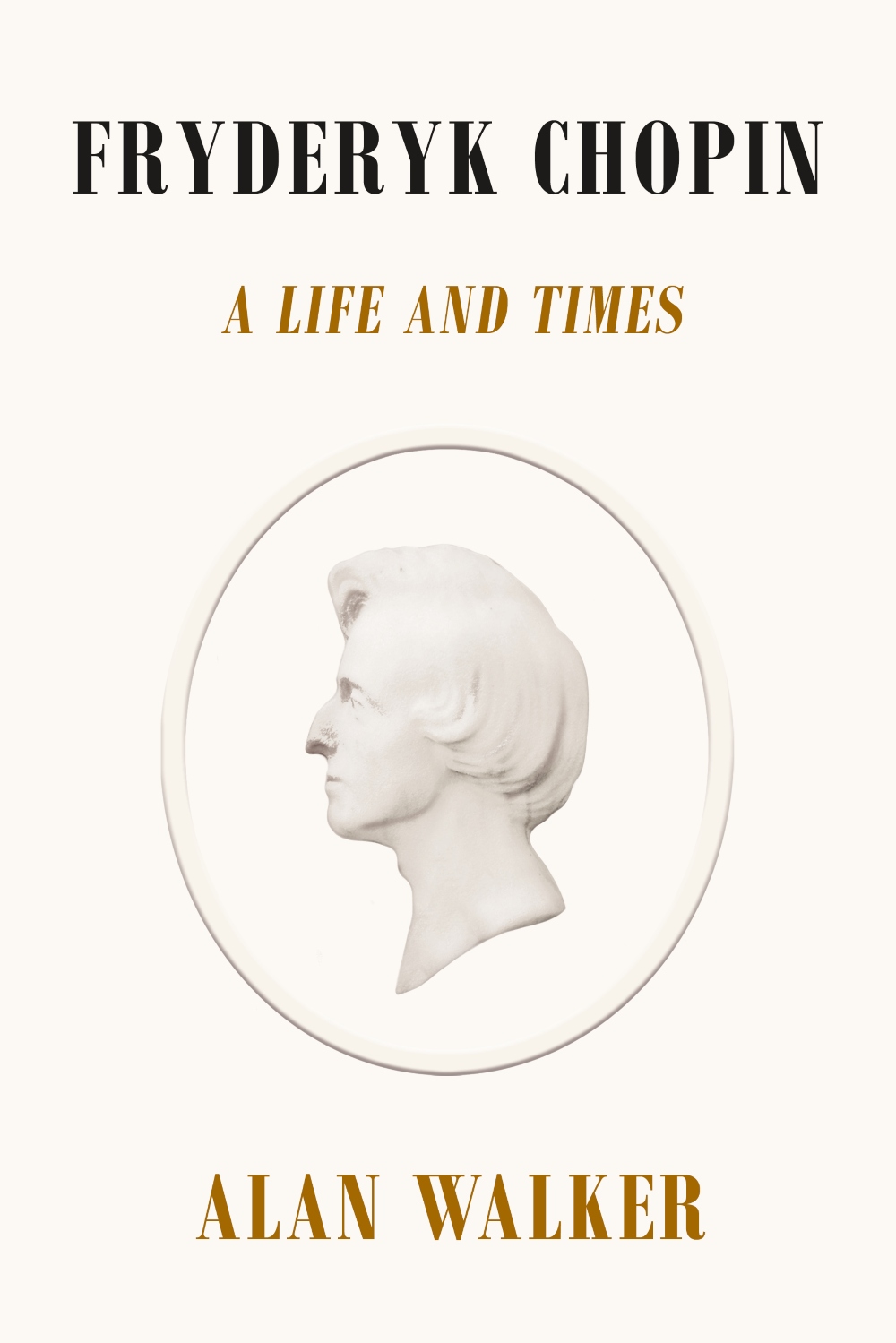 Walker, whose archives are housed in McMaster's William Ready Division of Archives and Research Collections [1], was recently on campus to talk about his celebrated biography at a special literary concert, hosted by McMaster University Library in partnership with The Socrates Project [2], and which featured a musical performance by renowned concert pianist Arthur Ozolins who played a selection of Chopin's works.
"One of the great benefits of my role is to have my reading life shaped by the literary triumphs of the many writers and artists who have donated their archives to our care, particularly when their work is as compelling as Dr. Walker's," said McMaster University Librarian Vivian Lewis who gave opening remarks at the event.
"I thank Dr. Walker for his vivid recounting of Chopin's life, and for sharing this extraordinary literary achievement with the Hamilton community today."
Interviewed on-stage by Wade Hemsworth, a media relations manager at McMaster and author of three non-fiction books, Walker spoke to an audience of 300 members of the McMaster and Hamilton communities about the many aspects of Chopin's life and work including his early years in Poland as a child prodigy, his subsequent life as a virtuoso and composer in Paris and even his attempt to escape his fame by traveling incognito as "Mr. Fritz' during a trip to England.
As well, Walker spoke about Chopin's many love affairs, including his nine-year relationship with French writer Amantine Dupin, better known by her pen name, George Sand, and about Chopin's famously poor health which began in his teen years after he contracted tuberculosis, a disease that would eventually cause his early death.
Walker also described the painstaking, 10-year process of researching and writing the 768-page biography – among the most comprehensive works ever produced on Chopin – which took him to Warsaw, Paris, New York and Washington, D.C., among other places, to visit libraries, archives and key locations in Chopin's life.
"I don't think you can bring a story to life any other way," Walker explained. "You have to go back to those places and experience the atmosphere for yourself."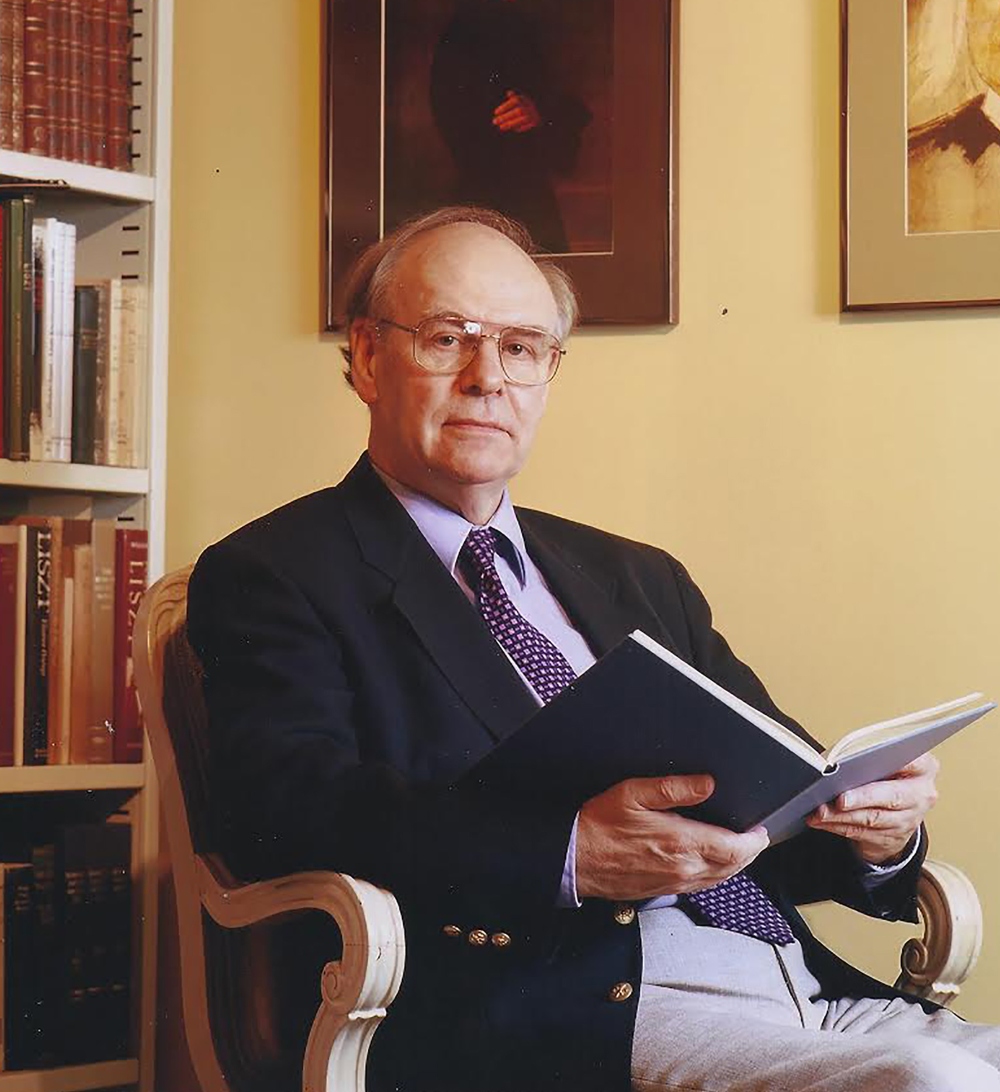 Born in Lincolnshire, England, Walker was educated at the Guildhall School of Music and at Durham University where he specialized in piano, theory, harmony and counterpoint. He was a producer at the BBC from 1961-1971 and has contributed to programs at both the BBC and the CBC. He has been a professor of music at McMaster since 1971, twice serving as the chair of the music department.
Walker is the author of many articles and books, including what is considered to be the definitive biography of Hungarian composer Franz Liszt – a three-volume work written over a 25-year period which received a number of awards, including the James Tait Black Memorial Prize in Biography, and the Royal Philharmonic Society Book Award.
In the late 1990s Walker donated his archive  [3]to McMaster University Library. The collection consists of materials related to his research and other professional activities, recordings, personal material and correspondence. As well, the archive includes more than 30 items related to Liszt and his circle, including 14 letters written by Liszt.
Walker is the recipient of numerous honours including the Hungarian Liszt Society Medal in 1980, the American Liszt Society Medal in 1984 and the Pro Cultura Hungaria Medal in 1995. He was made a member of the Royal Society of Canada in 1986.  He received an honorary doctorate from McMaster University in 2002.  In 2012, he received the Knight's Cross of Merit from the Republic of Hungary, one of the country's greatest honours.
McMaster University Library's William Ready Division of Archives and Research Collections is home to the archives of a number of renowned musicians, including celebrated pianist Valerie Tryon, Canadian singer/songwriters Bruce Cockburn and Ian Thomas, and jazz musician Jackie Washington.
---