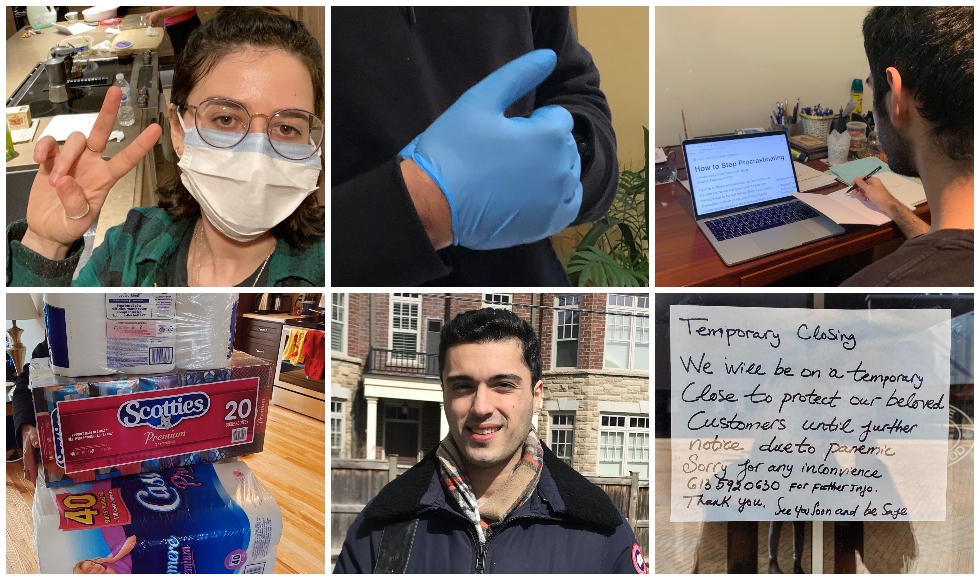 From leaving campus and transitioning to virtual learning to navigating their social and family lives in completely different ways to redefining their relationship with the outside world, students have experienced rapid and unprecedented disruptions to their everyday lives.
Now, a group of Science students have captured their experiences in a series of photo essays documenting the unique ways in which they have been impacted by COVID–19.
The project is part of Life Science 4E03 – Science and Storytelling, a science communication course that introduces students to creative storytelling mediums and platforms.
"One of the main themes of this course is that storytelling and sharing narrative can be a way of processing what's going on around you," says course instructor Abeer Siddiqui, learning support librarian at McMaster University Library and an adjunct professor in the School of Interdisciplinary Science, who developed the project in consultation with her students.
"Students were feeling so much stress and anxiety, and even heartbreak," says Siddiqui. "But there was also a glimmer of hope, and they wanted to express that."
She encouraged her students to explore any aspect of the COVID–19 pandemic, provided they practised proper social distancing. Students then shared their photo essays with each other during a virtual class on Microsoft Teams, an experience that Siddiqui says was meaningful for both her and her students.
"Seeing the feedback and support that they got from each other was just so heartening," she says."
"I also realized how much of my experience is also their experience. It felt really good to tell students that we're all in the same boat."
The following is a selection of photo essays created by students in Life Science 4E03 – Science and Storytelling: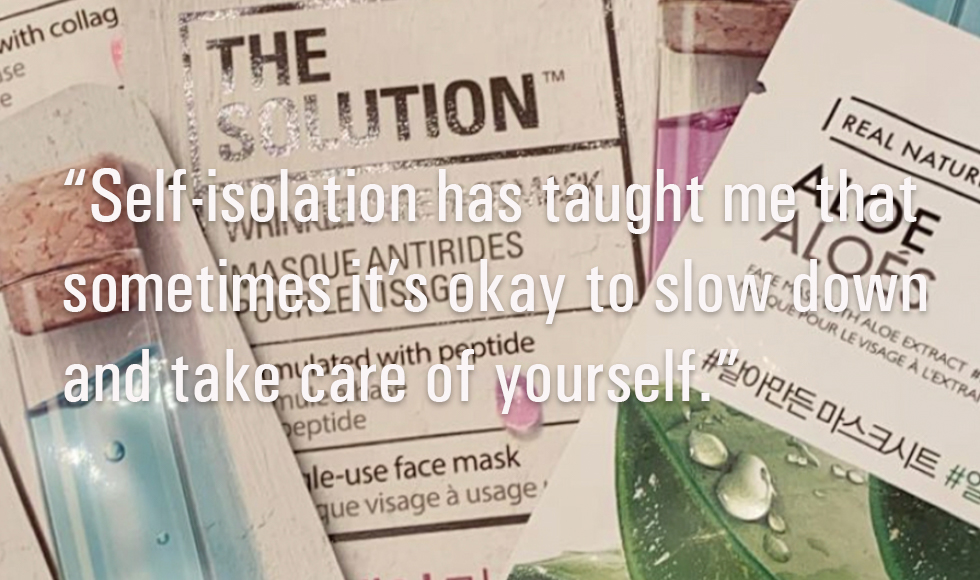 "quaRoutine: How COVID–19 Changed my Daily Routine" by Archana Gugathasan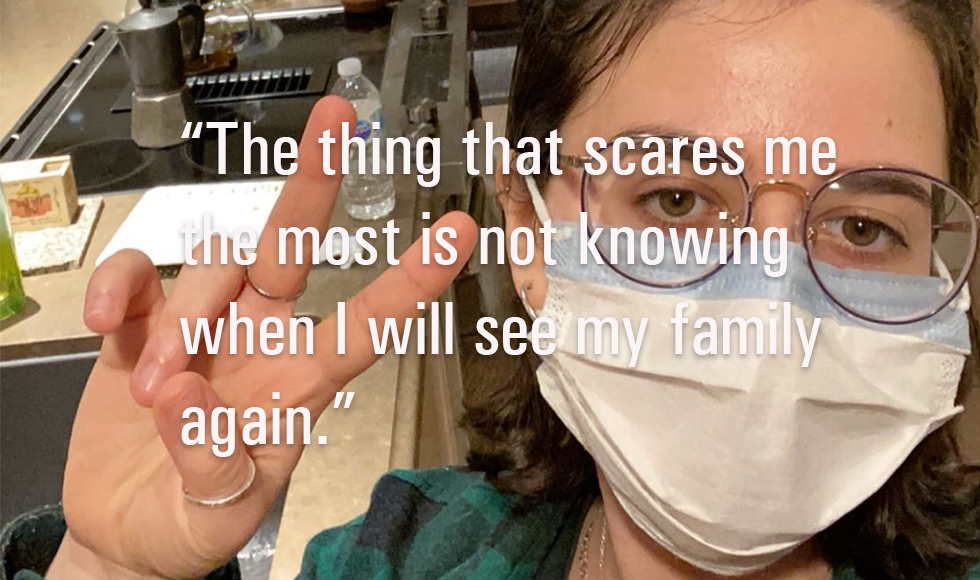 "Fear of the Unknown"by Pauneez Sadri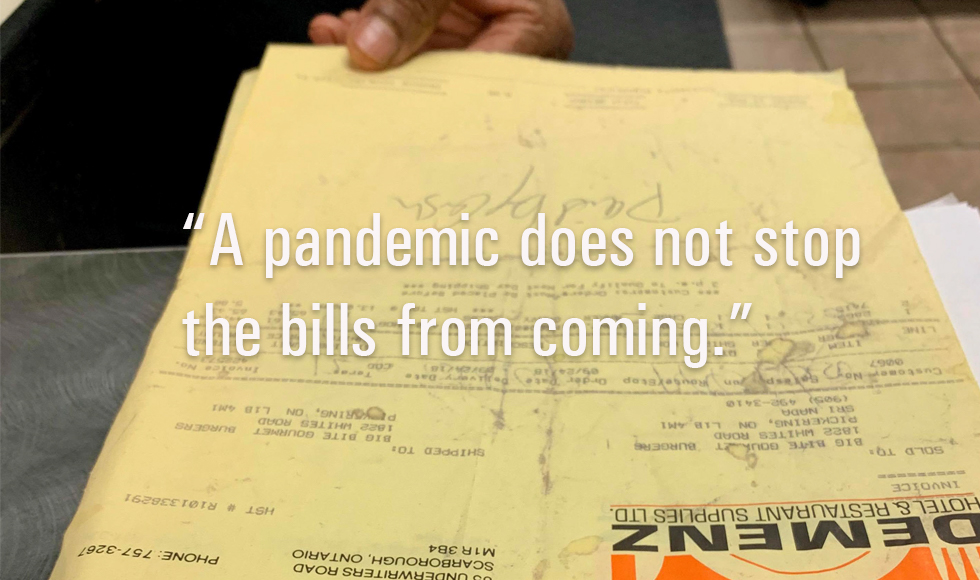 "The Invisible Business Destroyer: Owning a Business During the Pandemic" by Thiviya Srikanthan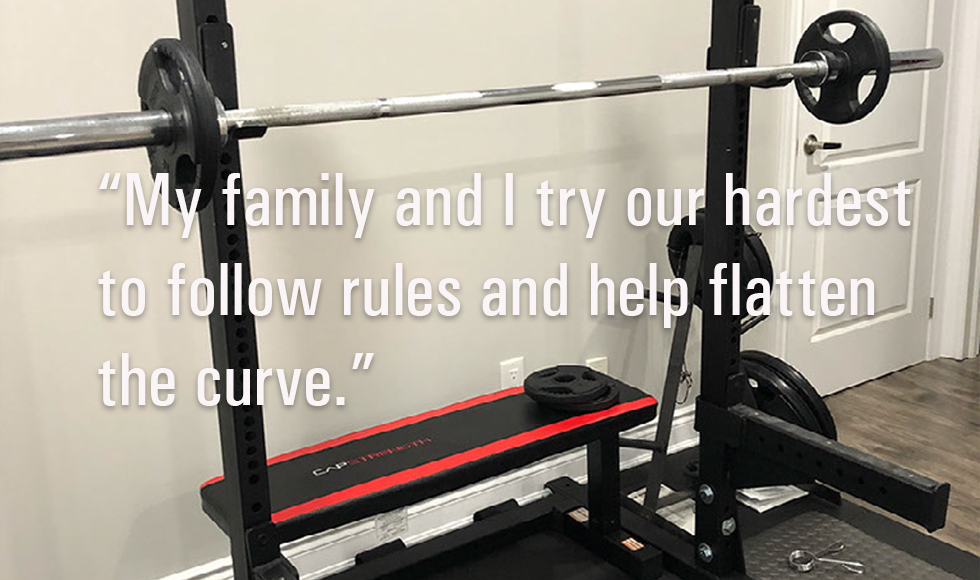 "A Daily Life in Quarantine" by Simran Singh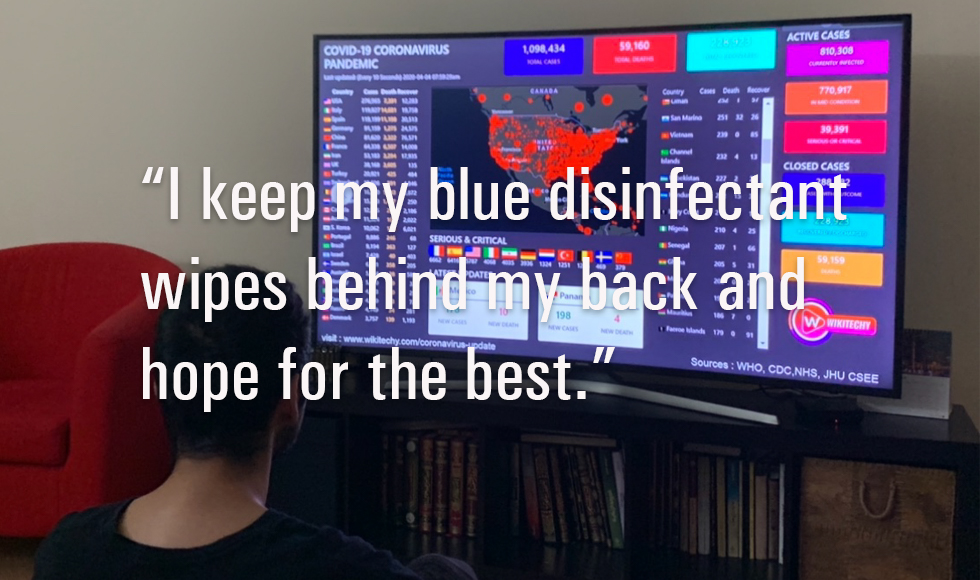 "Everything is Going to be Alright: A COVID–19 Survivour (so far)" by Abdullah Ali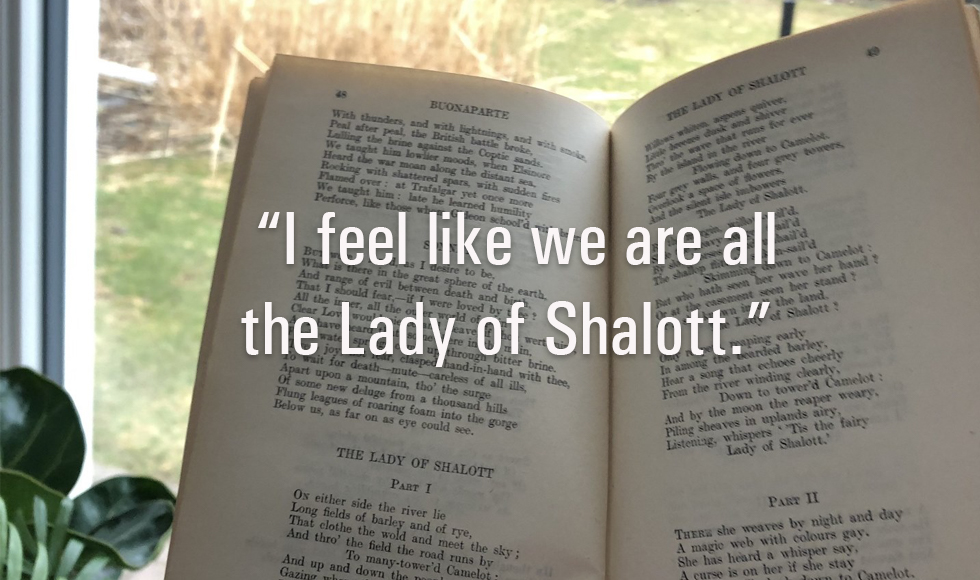 "Return to Shallot" by Madison Nikolaesky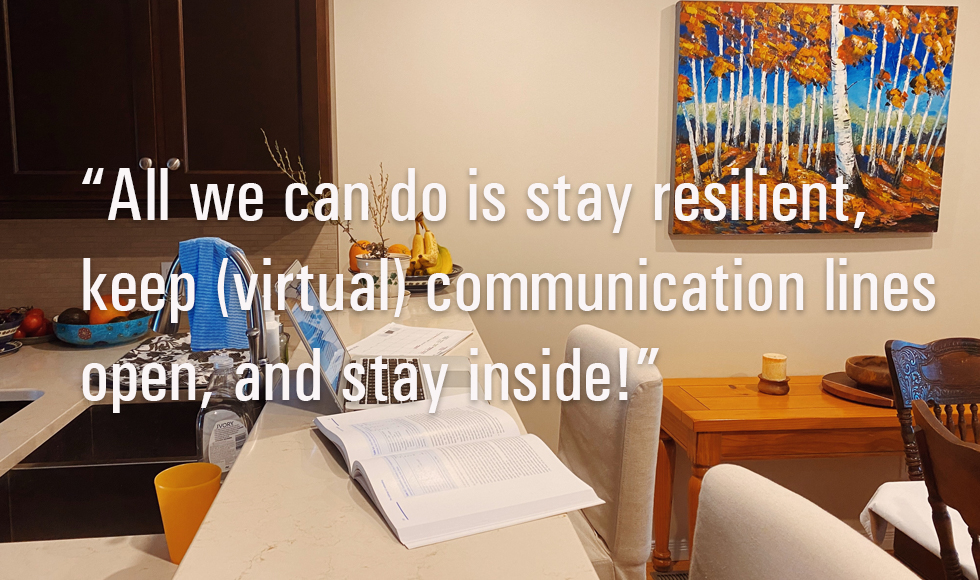 "The COVID–19 Experience: Stock up, Stay Inside and Wash your Hands" by Ainsley Smith

"COVID–19: Doing What it Takes" by Dilan Wright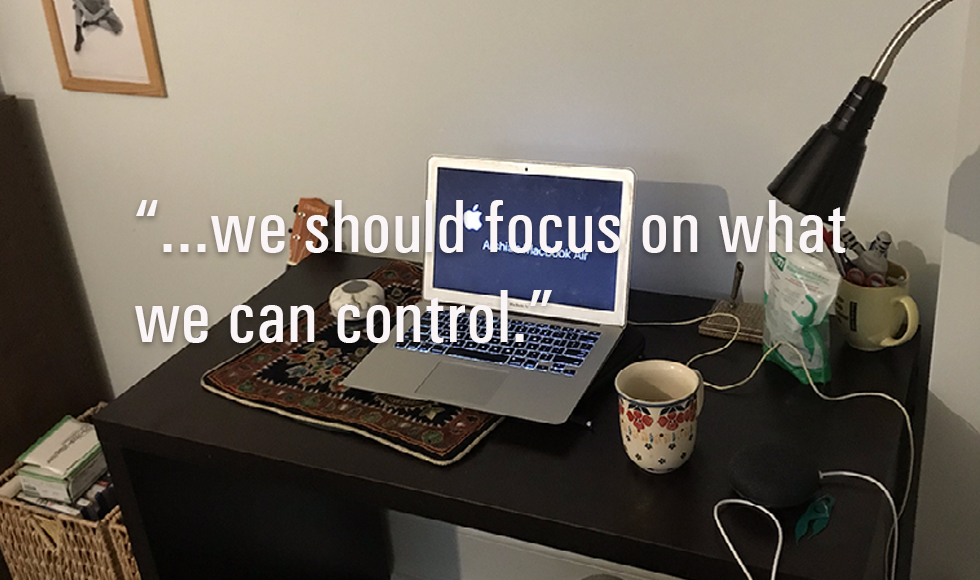 "A Week in the Life of an Isolated Student in Burlington, ON" by Arshia Kazerouni