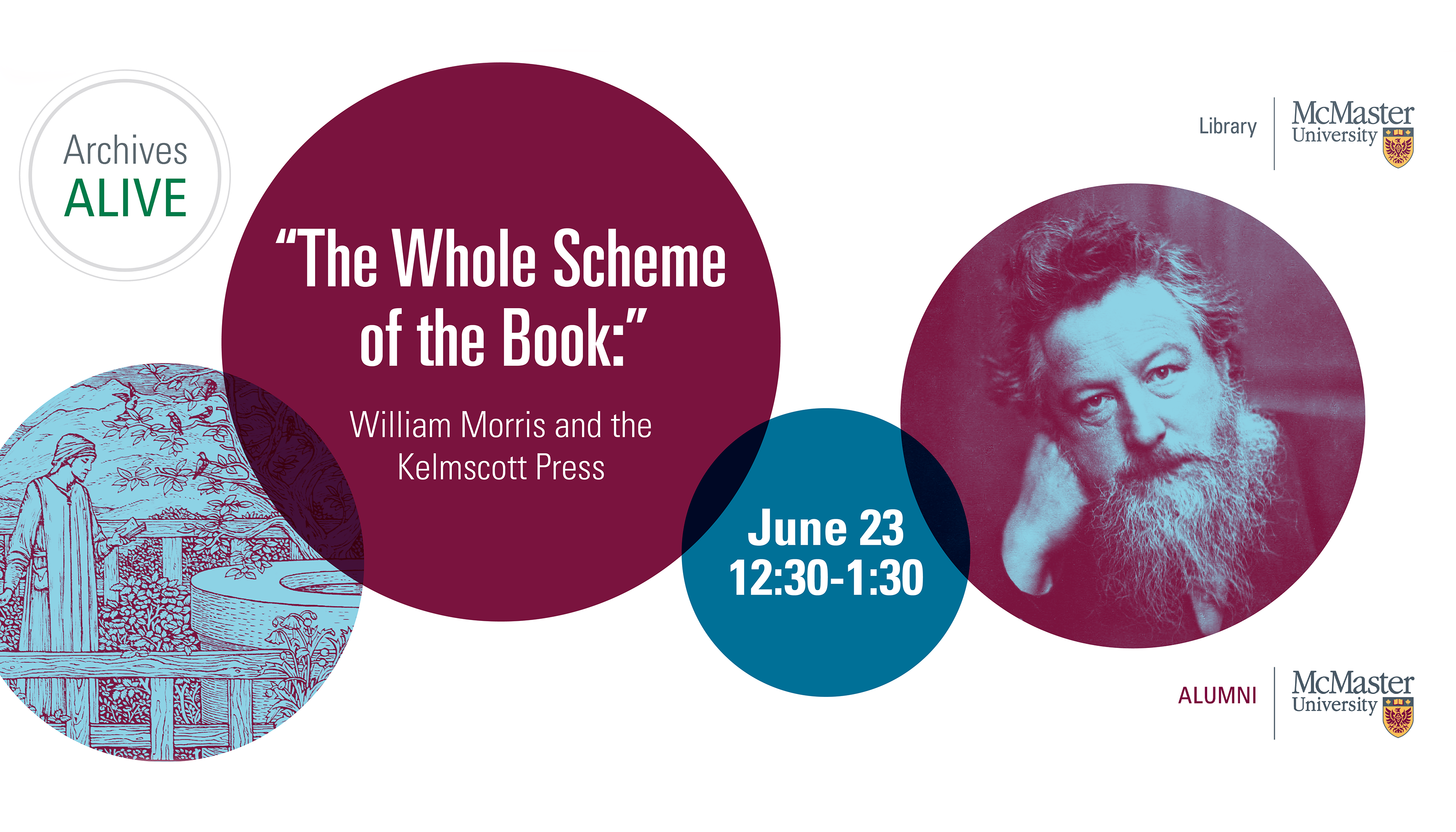 Some of the most visually stunning books in the world, housed in the collections of McMaster University Library, will be front and centre at a free public talk in late June.
Audiences will get a virtual look into the pages of the sumptuously decorated editions published in the late 1800s by British textile designer William Morris and his renowned Kelmscott Press.
The virtual talk is part of McMaster's popular Archives Alive series. The event, entitled, "The Whole Scheme of the Book": William Morris and the Kelmscott Press, is set for June 23 at 12:30 p.m.